Meet Meg Turner: From Competition Winner to Designing for Durkan and Beyond
For aspiring designers with a passion for hospitality design, the Durkan and Discover competition is a must-consider opportunity. This renowned competition offers more than just a chance to showcase talent; it provides participants with a valuable addition to their portfolio and an immersive experience in the intricate world of carpet design.
The impact of winning or placing in the Durkan and Discover competition cannot be overstated. It has the potential to catapult one's career to new heights, opening doors to exciting prospects and opportunities. A shining example of this is Meg Turner, a previous winner, who not only had the honor of designing a collection for Durkan but also secured a coveted role as a field designer with the company.
Entering the competition should be embraced as an enjoyable and enlightening journey. It involves delving into research, studying existing carpet designs, and exploring avenues that can expand one's creative boundaries. By immersing themselves in the process, participants gain a deeper understanding of the artistry and craftsmanship involved in creating captivating carpet designs for the hospitality industry.
Ultimately, the Durkan and Discover competition serves as a gateway to both personal and professional growth. It equips designers with invaluable insights, hones their skills, and establishes a compelling presence in the competitive world of hospitality design. So, for those seeking to leave their mark on the industry, embracing the challenge of this esteemed competition is a step towards realizing their dreams and shaping a successful career in the dynamic realm of hospitality design.
Latest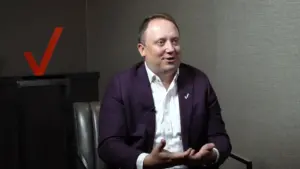 December 1, 2023
For a special episode of The Verizon Partner Network the focus was on the considerable role of partnerships in the Verizon Partner Program and the leaders shared their perspectives on the initiative. Their conversation brought about a lot of thought-providing context on the evolving telecommunications landscape. In today's era, collaboration and integration are key to […]
Read More