Retail Analytics: Breaking Through the Hype and the Noise
In the latest podcast episode of "Point of Scale," host James Prebil sat down and interviewed his friend and Ocean Spray's Director of Category Insights and Analytics, Paul Sproles. The two discussed how analytics are a vital aspect in shaping retail and consumerism.  
Sproles said that having all the information in retail is the beacon to gathering and compiling analytics. He also added that every detail matters because it allows for less error and more accuracy in determining the ins-and-outs of your business. He described retail as "knowing everything about everything that has ever been done always." 
Knowing your consumers is another major factor. Retail is such an important part of many peoples lives and because the world is so consumer and marketing–driven, knowing who the buyers are is a highly important aspect in that.   
Sproles iterated that consumers are the ones who make decisions that decide who gets hired or fired. That reason alone is why analytics in the retail industry  
"Retail analytics is the idea that we can solve what I would say is the unsolvable, which is anticipating the human experience through purchasing," said Sproles.  
And what does this purchasing power show? Spoles mentioned that this fact is a principal area of what molds the retail industry. However, every solution can come with a challenge 
"Realize that every second there are hundreds and millions of people making decisions that we try to put analytics behind and we try to find data points to tell a story," said Sproles. "It's a beautiful artistic concept — it's also very difficult to actually put in." 
That challenge is usually in the form of data collecting because a lot of components go into collecting the data. Additionally, Spoles said that the data is useful to every person in a specific retail business, as it will be helpful to every employee from lower to high management. Not only that, analytics will also help with future projections in regards to weather and major events. 
Latest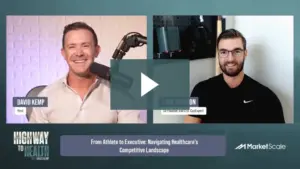 September 28, 2023
Navigating healthcare's competitive landscape requires innovative solutions addressing care quality and affordability. CapExpert is a game-changer in outpatient healthcare. It enhances asset management, ensuring the best care for patients. Luke Johnson, Co-Founder and CEO of CapExpert, spoke with Highway to Health's David Kemp on how CapExpert enhances asset management, bridging visibility gaps and streamlining […]
Read More