Weaver Beyond the Numbers Real Estate Edition: A Look at What to Expect in Real Estate in 2022
The world of real estate had another unprecedented year in 2021. However, big changes didn't materialize due to the Build Back Better Act not passing. In this Real Estate Edition of Weaver Beyond the Numbers, hosts Rob Nowak and Howard Altshuler discussed the Build Back Better fallout and predictions for the industry in 2022.
"The legislation was on the minds of our clients and the industry, and we talked about how the most powerful person would be Joe Manchin, who announced he wouldn't support it. So, it's off the table for now. The House will have to reinitiate," Nowak explained.
Altshuler added, "In the long term, nothing is likely to happen with decisions pushed toward mid-term elections. I don't think we see any traction on tax changes."
So, what can the real estate world expect in 2022? Howard pointed out two trends that will likely impact more demand for office space and landlords looking to increase leases. "The demand for office space will manifest itself in 2022 with a growing economy. Not so much in construction but a rise in occupancy."
Landlords with Class A or AA properties could feel the squeeze with cap rates rising, Altshuler advised. "They'll need to increase rental rates to make up for this and maintain their yield."
Another area of real estate expected to be a hot topic is multi-family builds due to a housing deficit and the lack of affordability of single-family.
Nowak also noted that single-family rentals are "vital in the chain of housing." Altshuler concurred, "It's always been a big part but fractured, but there likely be more consolidation of the industry with institutions working with direct build communities."
Latest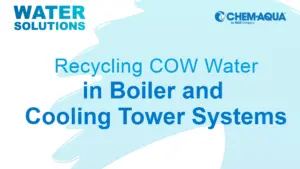 December 7, 2023
For the latest episode of ChemAqua's Water Solutions podcast, the focus was on an innovative approach to water conservation in the dairy industry. The show examined the potential of reusing Condensate of Whey (COW) water, a byproduct of dairy processing, and highlighted some of its economic and environmental benefits. Hosted by Dani Waddell, the informative […]
Read More