How Royal Caribbean is Elevating Entertainment At-Sea
—
Live stage productions and musicians play a crucial role in making the experience of a Royal Caribbean cruise truly unforgettable. Behind the scenes, there's a whole team of professionals dedicated to bringing top-notch entertainment to the passengers.
The process starts with a creative team that conceptualizes the shows, selecting songs and choreography to fit the theme. The team then casts talented performers, musicians, and singers who have a passion for entertaining crowds.
Once the cast is in place, the real work begins. The performers undergo rigorous rehearsals, perfecting every dance move and note to ensure a seamless show. Musicians must also practice their instrument and coordinate with the rest of the band to create a harmonious sound.
Onboard the ship, the production team sets up and tests the sound and lighting systems, ensuring that the show will look and sound as good as it did in rehearsals. The performers and musicians then take to the stage, performing multiple shows per cruise to the delight of the audience.
The behind-the-scenes effort that goes into a live stage production and music performance on a Royal Caribbean cruise is tremendous, but the end result is always worth it. Passengers are treated to unforgettable experiences and memories that last a lifetime.
The live stage productions and musicians on a Royal Caribbean cruise are a testament to the hard work, creativity, and talent of the professionals behind the scenes. These talented individuals work tirelessly to bring the best entertainment to the passengers, making every cruise a truly magical experience.
Latest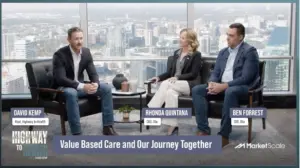 December 7, 2023
As of recent times, the healthcare industry has been progressively shifting towards value-based care, a model that emphasizes patient outcomes over the quantity of services delivered. This transition represents a significant shift that promises to enhance patient experiences and outcomes while controlling healthcare costs. With a growing emphasis on this approach, especially over the […]
Read More