InfoComm 2021: USC Invested in the Cloud During COVID. Will it Pay Off Long-Term?
Universities have made some sweeping changes and added new capabilities to their offerings after the pandemic forced most schools to adapt. Now networks and systems are preparing to support hybrid and in-person learning, as well as synchronous and asynchronous choices for nontraditional students. While at this year's InfoComm, we asked Lex Peters, UX Designer for the University of Southern California, to explain why USC has been working so diligently on creating a cloud based ecosystem and the benefits that resulted.
Abridged Thoughts:
"We wanted to create a solution where we could fix problems for our users faster. So the idea was to be able to have the entire system be cloud based so that we can correct majority of the problems from our office and take way less time from classes. Our priority, of course, is the student students and the faculty and making sure that their teaching time and their learning time isn't interrupted."
How many times have you been in a meeting where somebody is like, OK, wait, let me just figure out this technology really quick, or they have to have a technician come in and all that? What better way to empower them than just to have a device that they can look at and recognize and be familiar with and just use it?
Cloud sharing like airplay, for example, people are used to airplay. Yeah similar solutions of being able to just share, maybe from your phone really quick and not taking away time from what people really want to communicate in their meetings or whatever settings with the technology, but just helping or have the technology assist them.
We want to ideally have the entire University under our same solution and just really unify that. So that's our plan there. And then our other big project we're looking for is a really cool esports arena. So that's in the works right now. I can't say too much about it, but that's going to be really cool. There's such a big world there that we have yet to jump into, so we're super excited about that. And creating a cool atmosphere for the students there." – Lex Peters
More Stories From InfoComm 2021:
Latest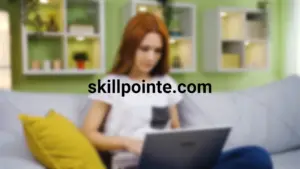 November 30, 2023
Adopting an entrepreneurial mindset is increasingly essential in today's diverse professional world. This approach, emphasizing resilience and innovation, is applicable in various careers, encouraging individuals to see opportunities in challenges and to think beyond conventional methods. SkillPointe recognizes the importance of aligning this entrepreneurial spirit with career aspirations. The organization assists individuals in transforming […]
Read More