InfoComm 2023: Integrators Are This Year's Litmus Test for Designing & Launching Quality AV Products
The time is now! InfoComm 2023 is in full swing in Orlando, Florida. Every AV brand and professional worth their salt is getting their steps in at the Orange County Convention Center to ask an essential question: How are major trends in technology, the macroeconomy, and the internal dynamics of our industry shaping opportunities and challenges in AV for the next year?
One of the key trends that's been guiding AV product design and business strategy over the last few years is the end-user experiences. From themed entertainment and K-12 classrooms, to houses of worship and retail brick & mortars, industries where AV is an essential part of operations are becoming increasingly user-centric with more 1:1 technology, mobile integrations, and personalized experiences. In this reality, it's the foot soldiers—the integrators and installers—who turn theory into practice for AV brands and their product designers. Feedback from the integrator experience not only enhances brands' product development, but also significantly influences market acceptance of new cutting edge AV integrations.
This healthy back and forth between product developers and integrators is what's on the radar of leading audio solution providers like AtlasIED as they showcase on the InfoComm 2023 show floor. Jon Stembel, Product Manager at AtlasIED, shared his thoughts with Pro AV Today on why this focus on integrator feedback is such a priority for AtlasIED at this year's show.
Jon's Thoughts
"With the integrators, they're a great classroom for us to study from. These are the guys here on the front lines. These are the guys getting on the ladders and doing the installations, and they're the ones that are in front of the end customers, the people actually writing the checks. So we lean on them very heavily, both up front on projects where we're defining speakers, but also on the back end when we're getting closer to launching. We want those guys to say, yes, this will meet our needs. This will suffice for our schools or for our Hi-Fi, whatever the use case is, we want them to give us the go-ahead before we put them out the door."
Article written by Daniel Litwin.
Latest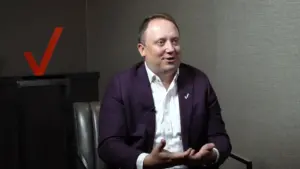 December 1, 2023
For a special episode of The Verizon Partner Network the focus was on the considerable role of partnerships in the Verizon Partner Program and the leaders shared their perspectives on the initiative. Their conversation brought about a lot of thought-providing context on the evolving telecommunications landscape. In today's era, collaboration and integration are key to […]
Read More