LEDTalk: What's in Store for LED in 2019? with David Venus of PixelFLEX
From 2017 to 2019, there was a 50% increase in fine or narrow pixel pitch products, which most would say is undeniable growth. The business-owner is demanding this crisper technology and so is the market; the real challenge is how to create these high-res products and still make them affordable to the end user, while also making a stable product that has traditionally been unstable.
On today's episode of LEDTalk, we sat down with David Venus, Chief Marketing Officer of PixelFLEX LED, to discuss the "race to the bottom" in the LED industry, where everyone is trying to get the tightest, finest pixel pitch products available.
Venus said that companies, especially PixelFLEX, want their customers to be satisfied and to know that the investment they made is well worth it, especially when they're spending such a hefty amount on LEDs. The more delicate the product, the more breakable and unreliable it often was. Resolving such product issues without making them unaffordable for the consumer is a fine line to walk.
Sub-2mm products have been available for several years, but are just now reaching their production peak of being affordable while avoiding burnout or breakage. Products like PixelFLEX's Flex Ultra with Pixel Shield, a true piece of COB technology that acts as a protective coating to reduce pixel failure, is helping make this a reality in 2019.
Listen to Venus dig deeper into the state of the outdoor and rental LED markets, creative displays, and how LED technology is stacking up against its other large format screen competitors.
Latest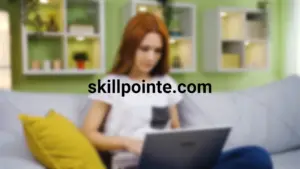 November 30, 2023
Adopting an entrepreneurial mindset is increasingly essential in today's diverse professional world. This approach, emphasizing resilience and innovation, is applicable in various careers, encouraging individuals to see opportunities in challenges and to think beyond conventional methods. SkillPointe recognizes the importance of aligning this entrepreneurial spirit with career aspirations. The organization assists individuals in transforming […]
Read More