MarketScale Pro AV: Episode 1
This is The MarketScale Pro AV Show, hosted by Daniel Litwin, the Voice of B2B. Your weekly B2B kick-back for the best thought leadership in the industry, bringing you education, information and inspiration.

On the first episode of The MarketScale Pro AV Show, you'll get to hear from thought leaders, analysts, and innovators alike, exploring some of the most timely topics in the industry. Besides updates on industry news and a preview of SEGD's Xlab in Brooklyn, we'll hear from John Melillo, Digital Media Group Senior VP for Diversified, who breaks down why the German audiovisual content market is booming in 2018, and what it means for Pro AV.
The industry would be nothing without it's people. We showcase one rigger who, after 40-plus years industry experience, is taking a personal approach to Pro AV safety. Finally, we'll host a Podcast Panel with two industry leaders, looking at the added benefits of digital signage that often get overlooked or underplayed, but can be even more beneficial than the initial client deliverable.
RECORD REVENUE FOR GERMAN MEDIA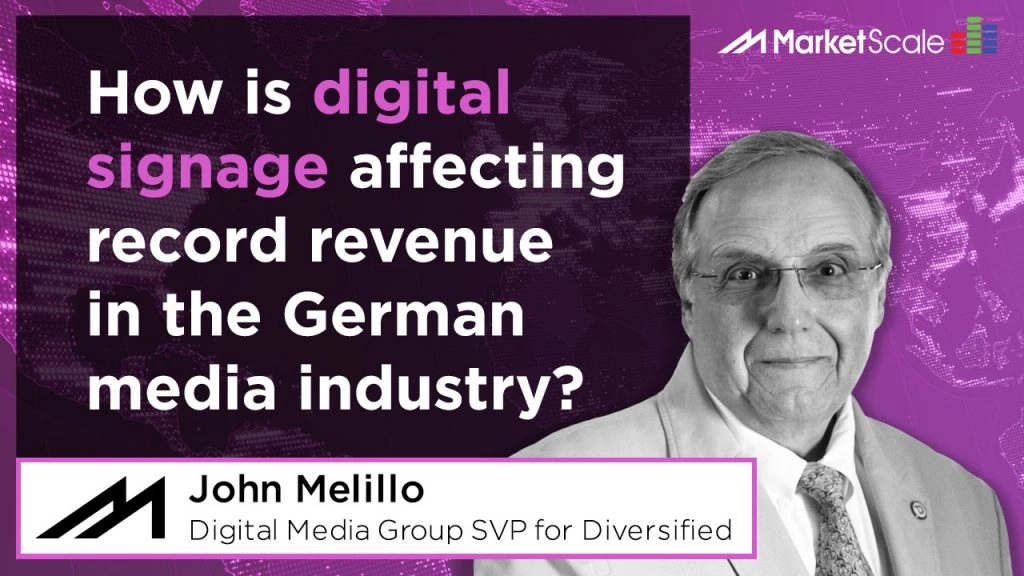 The German audiovisual market is expected to reach record high numbers in 2018; the industry as a whole has grown 6.7 percent, raking in 12.44 billion euros in revenue. According to VAUNET, this won't slow down either, as the next several years show continued growth in content advertising platforms. As companies invest more in their content and how it's marketed, how are physical installs, like creative digital signage in airports, restaurants and hotels, encouraging and empowering this growth? Here to give his take is John Melillo, Senior VP of Diversified's Digital Media Group.
Melillo explains how especially in Europe, instead of digital media replacing broadcast as was predicted in the last few years, large marketing entities are now using stronger placement in paid-video and paid-audio advertising because of omnichannel marketing. This, along with ubiquitous technology, has made it much easier for businesses to spread their messages and content on DOOH screens; Digital Out of Home. "Now you can go do your TV feed…and you can also hit 50 malls, two airports, five train stations, all at the same time," Melillo said.
FROM WOODSTOCK CRAZIES TO RIGGING SAFETY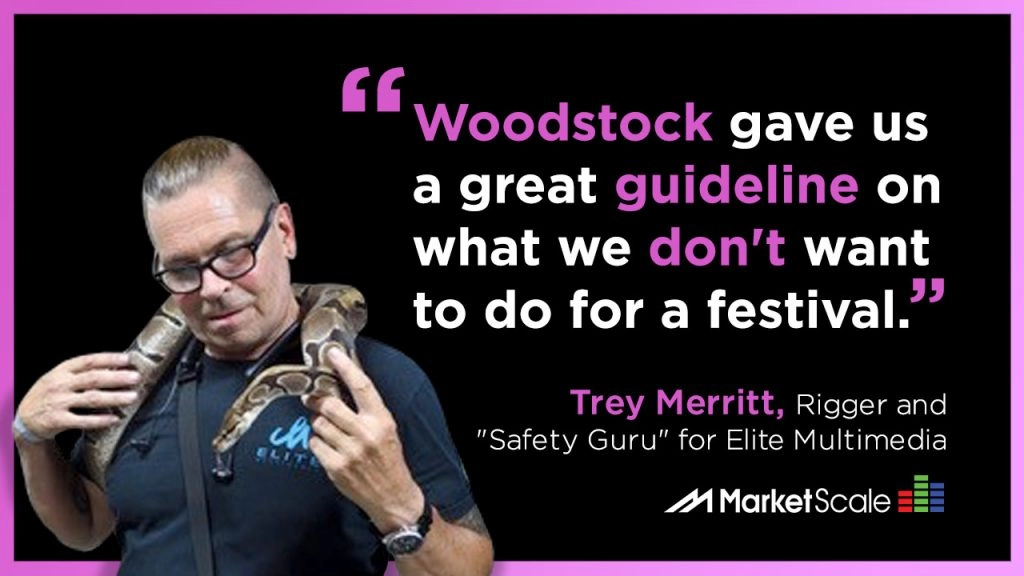 "Shut up and pull the rope," Trey Merritt proclaimed as his motto toward the end of our interview. Laced with humor and self-awareness, his words are the perfect representation of how he entered the industry and how he added iconic show after show to his body of work.
A rigger for Elite Multimedia with more than 40 years of experience in the the industry, Merritt has gone on tour with notable acts like Molly Hatchet, Elvis Presley, Journey and Michael Jackson, mentoring under live production legend Benny Collins. All of these opportunities presented themselves in unexpected ways, and materialized for Merritt because he wasn't afraid to take risks. "If it's stupid and dangerous, I've probably done it at least twice, if not more," Merritt said.
This risk-taking bravado is what attracted him to the space in the first place, inspired by the 1970 rockumentary Woodstock. A shot of a "hippie" riding a super trouper up to top of a scaffold tower was Merritt's Superman. "That's what I'm going to do when I grow up," Merritt told his family and friends, and that's exactly what he did.
His penchant for being a Pro AV daredevil has evolved over his years in the industry, and now he's come full circle. The 2011 Indiana State Fair stage collapse slapped sense into the entire industry and gave Merritt a new passion in the space; Merritt remembers when it happened down to the minute. Before then, the conversation on safety was limited. "If you had said OSHA, any one of us probably would've looked at you and said 'who,'" Merritt said.
Known as the "Safety Guru" at his company, Merritt now educates his peers and himself on how to continually stay ahead of the curve for rigging safety. On the podcast, he walks us through his journey and the simple perspective change he carries with him on every project. "It's always been 'the show must go on.' We've now come to the realization that the show must not always go on," Merritt said.
THE SIDE EFFECTS OF PRO AV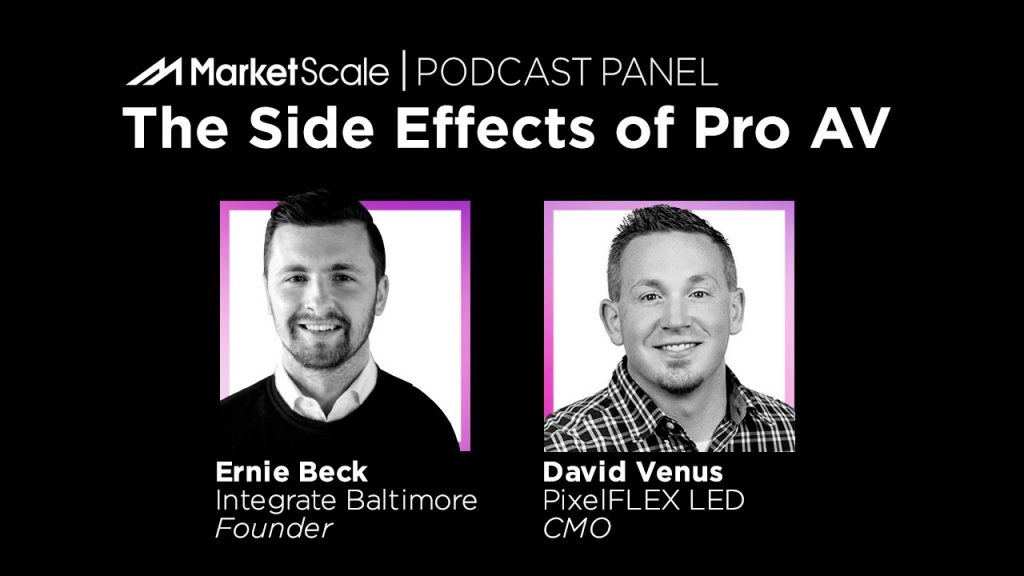 In this MarketScale Podcast Panel, we ask the question: besides the tech and the aesthetics, what can AV installs, specifically digital signage, do for a community or company? How can they raise revenue, inspire students and encourage productivity? To get some insight, we facilitated a discussion between Ernie Beck and David Venus.
Beck is a Pro AV design consultant at Capture Design Group, but more philanthropically, is also the founder of Integrate Baltimore, a non-profit that aims at getting students more excited about STEM, and in turn more excited about Pro AV. He gives his perspective on how giving students access to digital signage can get them excited for careers in the industry, an important goal as the core workforce of the industry approaches retirement.
Venus is the CMO at PixelFLEX LED, a Pro AV manufacturing and design company that has provided solutions for enterprise companies like Facebook, Google and Netflix. He gives insight on how digital signage is helping companies create dynamic installations to elevate their brand, client experience and workplace lifestyle.
The two also dig into the future of interactivity, how it's helping elevate those "unintended" returns, what the future is for customer engagement opportunities with creative installs.
OTHER ARTICLES REFERENCED
Latest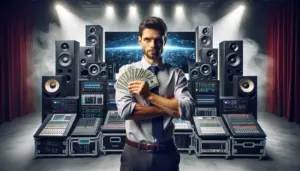 December 8, 2023
Mastering AV sales strategies in a global professional audio-visual (Pro AV) market, poised to reach $79.2 billion by 2028, requires much attention to detail. The surge in demand from corporate, government, and institutional sectors, driven by the need for enhanced productivity and efficient working environments, gives AV sales pros a lot of opportunity. In […]
Read More