Renkus-Heinz Brings the Sound Solution to InfoComm 2021
Foothill Ranch, California, Oct. 20, 2021 — Renkus-Heinz is excited to introduce InfoComm 2021 to the company's past 20 months of innovations, all of which offer Sound Solutions for consultants, designers, integrators, and end-users.
The renowned loudspeaker manufacturer – which has long been synonymous with audio invention and cutting-edge development – is debuting many of its new, outcome-altering loudspeaker solutions for the first time in public with live demonstrations presented by Renkus-Heinz's National Sales Manager Dudley McLaughlin, along with Chief Technology Officer Ralph Heinz, and Product Manager Brandon Heinz in Demo Room W222A in the West D Lobby. Attendees can join Western Regional Sales Manager Garrison Parkin, Eastern Regional Sales Manager Joe Fustolo, and the others from the Renkus-Heinz team at Booth 5143 in the Audio Pavilion.
"Our team is excited to showcase our expanded lines of stage monitors, subwoofers, new additions to the Iconyx Compact Series, and groundbreaking new Unibeam steering algorithms across the Iconyx range at this year's InfoComm," said Graham Hendry, Vice President of Strategic Development at Renkus-Heinz. "While we have had a few in person events over the past year, we have definitely missed connecting with our partners in person at trade shows. We look forward to a safe and inspiring show."
C Series
Introduced in March 2021, the CA/CX121M 12-inch stage monitor serves not only as a monitor but is also an excellent choice for portable and installed PA functions. The CA/CX121M offers the flexibility to be used as a pole-mounted side fill or as a sound reinforcement system without the need to rotate or reconfigure the drive unit. It is available in four variants: from passive to RHAON and Dante redundant.
The stage monitor/multipurpose loudspeaker combines Renkus-Heinz's unrivaled standards of quality and innovation with next-generation coaxial driver technology. With identical horizontal and vertical off axis performance, the artist is allowed greater freedom of movement without changes in frequency response – a capability made possible with acoustically time-aligned point source, phase coherent devices. The result is maximum intelligibility and transparency in a highly capable and compact package.
S Series
New to the S Series is the SA/SX28 subwoofer, a highly compact yet impressive subwoofer that allows for flexible and discreet placement in a variety of install and portable scenarios.
The SA/SX28 is designed to extend low frequency response and increase system headroom in conjunction with Renkus-Heinz's full range loudspeakers. The SA/SX28 also offers an ideal low frequency complement for use with many of Renkus-Heinz's other systems, such as the Iconyx and ICC Series. Also available in four variants: from passive to RAHON and Dante redundant.
ICC & Directivity Control Series
The expanded Iconyx Compact Series will be on display, including the new ICC12/3, ICC24/3 and ICC36/3. The full Iconyx Compact Series are available as a standard -RN unit with analog and AES inputs, or as -RD1 units with Dante network audio.
The Iconyx Compact Series delivers performance and directivity to spaces where even standard Iconyx arrays may be too large. The narrow profile of the expanded line blends into nearly any environment, while the exceptional control of directivity helps with challenging acoustics. This makes the exceptional performance of beam-steered line arrays available to even the most architecturally sensitive spaces. The -RD1 models add improved interoperability and flexibility through Dante audio-over-IP functionality.
Additionally, there have been several added features to the WiFi enabled DC12/2 Ultra-compact steerable array which will be unveiled at the show.
Visit Renkus-Heinz
See why Renkus-Heinz provides The Sound Solution for yourself at InfoComm Booth 5143 and Demo Room W222A.
For more information, visit www.renkus-heinz.com
About Renkus-Heinz
Headquartered in Foothill Ranch, California, Renkus-Heinz, Inc. is the worldwide leader in the design & manufacture of audio operations networks, digitally steerable arrays, powered & non-powered loudspeakers, system specific electronics & fully integrated Reference Point Array systems. www.renkus-heinz.com
—
Latest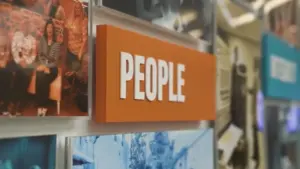 November 29, 2023
At IC System, the language of empathy speaks louder than the transactions of debt collection. In a compelling video feature, IC System's dedicated team casts a spotlight on their unique approach—combining heartfelt empathy with innovative solutions to navigate the often challenging landscape of financial obligations. IC System champions a path of compassion, delving deep […]
Read More