School Safety and the Criticality of Audio Systems in Control Rooms
Join Dan Gundry on his podcast, NOC Your SOCs Off, as he sheds light on the hidden stories in the command and control market.
In this first installment, Gundry speaks with AtlasIED's VP of Sales, Michael Peveler, about mass communication and controller environments, and why audio is important. Automating situational awareness is key in these environments, as it can save lives. AtlasIED offers a unique partnership with other manufacturers to create a fully integrated system that triggers announcements, cell phones, earphones, and more.
The command and control market is a vital industry that ensures the safety of individuals in public and private spaces. From airports to schools, control rooms are responsible for monitoring data points, managing different systems, and automating situational awareness. However, the market is often tied to tragedy, as innovations are usually made after an incident has occurred. That's why it's important to have products that can support mass communication.
Mass notification is crucial in emergency situations, like the National Fire Protection Association 72 requirements for in-line management and redundancy. However, it can be costly for customers who want a reliable point of communication across all devices and assets. This is where mass communication comes into play. The customer wants to know that they have access to every endpoint possible, whether it be a classroom or parking lot practice field.
AtlasIED offers IT endpoint products by GEx in partnership with SecretWire that cater primarily toward mass communication. This area has seen 47.5% year over year growth in 2022 and is projected to grow another 40% this year with no indication of slowing down.
When considering the command and control environment, speakers used to be the go-to solution for audio needs; however, now there's a need to include mobile devices and even filtering it down to geolocation instead of communicating broadly. In addition to video walls and dashboards on walls, audio plays an essential role in these environments.
For example, in the case of school lockdowns or domestic disputes affecting corporate work environments where a camera is present, real-time coverage is required. This could be accomplished through automated situational awareness via microphones plugged into security cameras. This instance was sadly put to the test after the 9/11 terrorist attack. AtlasIED worked on The World Trade Center transportation hub project, which involved three very distinct areas: the shopping mall, train, and walkway/pathway leading up to the museum. Each area had specific acoustics requiring different types of communicational strategies while managing all competing demands from various entities involved, including state/federal level government organizations. The seriousness of the project made reliability and redundancy critical components – two central elements incorporated by AtlasIED's product line.
Command and control environments are highly stressful settings where operators monitor various data points while managing various systems simultaneously; therefore, streamlining these systems has become crucial when dealing with emergency situations such as school shootings or cyber penetrations. AtlasIED hired a former police officer – who acted as an entry person on SWAT team for thirty years – who also worked alongside sales teams, product management teams, and engineering teams. This multi-factor consultative approach helped create an ecosystem in which customers' investments were justified by the extensive research. These efforts led AtlasIED, along with their partnership approach with a major camera manufacturer and lighting company, to specialize in microphones plugged into security cameras that ensured optimum coverage and enhanced visibility.
Clearly, mass communication plays a vital role in today's world. It helps enable people throughout public/private spaces and provide reliable communications through diverse endpoints within each environment's unique acoustic landscape. With the unfortunate reality of constantly evolving tragedies, companies are beginning to see the importance of organizations working together for better technological solutions. The mission is to quickly implement these innovations in the most vulnerable places, like schools, campuses, and workplaces, with the ultimate goal of keeping every individual safe during emergencies.
Latest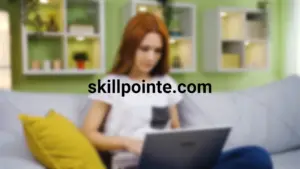 November 30, 2023
Adopting an entrepreneurial mindset is increasingly essential in today's diverse professional world. This approach, emphasizing resilience and innovation, is applicable in various careers, encouraging individuals to see opportunities in challenges and to think beyond conventional methods. SkillPointe recognizes the importance of aligning this entrepreneurial spirit with career aspirations. The organization assists individuals in transforming […]
Read More