Southpaw Live and D3LED Become One
We are pleased to announce a merger between two industry forces, Southpaw Live and D3 LED. The combined company boasts a powerful mix of the best minds in LED engineering, a proprietary American product line, decades of unique visual project installations, and a deep dedication to customer service and satisfaction. The partnership augments both companies' strategy of being the "First Choice" by providing world class client engagement and delivering iconic visual experiences.
Southpaw Live has roots going back 30 years in Texas and has evolved over time into an industry leading LED company in the sports and entertainment space. Southpaw has a proven track record of developing deep relationships with customers and transforming customer feedback into actionable engineering improvements and continuously driving innovation. Over the last 30 years, Southpaw's team has designed and installed some of the most prominent LED solutions in professional, collegiate, minor league, and high school sports as well as entertainment spectaculars across the country.  Southpaw's strengths extend to all aspects of LED including engineering, control room equipment, and service, positioning it as a market leader in LED integration and service. Southpaw's extensive client portfolio showcases its commitment to ingenuity, innovation, work ethic, and a service-first mentality in order to create lasting value for its customers.
California based D3 LED creates exemplary visual experiences intended to transform how people interact with spaces and brands worldwide. For over 14 years, D3 has organically developed an extensive line of American assembled LED products in its cutting-edge manufacturing facility in California. D3 offerings range from fine-pitch indoor products, weather-resistant outdoor products, proprietary control room systems, proactive monitoring and reporting tools to detect and prevent outages, and other patented solutions. D3 has created an impressive portfolio of LED landmarks around the globe with Fortune 500 companies and services premier, world-renowned brands in over a dozen countries.
The combined strengths of D3's product development and Southpaw's design and solutions- based engineering will catapult them to the top of the industry for deployment of large scale indoor and outdoor LED display solutions for end users.
Kevin Kelley will serve as the CEO and President of the combined organization and George Pappas will serve as COO. Mr. Kelley expressed, "Experience has shown me that the truly successful partnerships start with corporate cultures that fit.  As it relates to Southpaw and D3, we have that special and powerful synergy. We intend to strategically offer our customers a simplified solution to their needs by offering products and services that combine to provide the unique fit our clients deserve. Our business model is set up for long term sustainability and will allow us to provide superior capabilities throughout the life of each project with which we have been entrusted."
Mr. Pappas added "This is a gamechanger for both D3 and for the industry.  We look forward to immediately expanding our reach with innovative displays and our industry leading control room software to an even broader group of clients."
Together, Southpaw and D3 will offer a full spectrum of industry leading LED products and services through engineering, manufacturing, installation, service, event support, content management and financing options in order to become the First Choice in LED. The companies have powerful complementary strengths and will create an All-Star team of talent whose sum will be greater than the collective parts, augmented by strong backing through its commercial bank and investment partners.
For questions or comments, please contact Matt Ritter of Southpaw Live or Johanna  Ocampo at press@D3led.com
Latest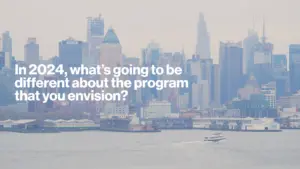 December 1, 2023
In the dynamic telecommunications landscape, Verizon's Partner Network continues to evolve, adapting to new trends and opportunities. For another segment featuring Mark Tina, VP of Indirect Channel Distribution and Channel Chief at Verizon Business Group, he explores exactly what types of significant changes and advancements the Verizon Partner Network will see in 2024. In this […]
Read More