Understanding Immersive Audio Environments and Technologies
Immersive audio and visual environments have been thrust to the forefront of the audiovisual industry, driven by groundbreaking projects like the Sphere in Las Vegas. In this episode of Pro AV Today, host Ben Thomas welcomes Michael Kastner and Ryan Penny from Holoplot to discuss this shift and break down the future of immersive audio in these environments.
Here are a few key topics covered in the episode:
– Redefining immersive audio
– Overcoming acoustical challenges in unique venues.
– Exploring new workflows, applications, and designs for immersive audio technology.
Latest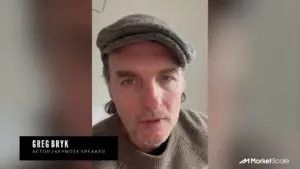 November 30, 2023
In a crowded marketplace, authenticity could be the strongest differentiator in standing out from the competition. Actor and Keynote Speaker Greg Bryk shares his insights on making a mark, on-screen and in the B2B arena. Bryk emphasizes the power of authenticity over pandering to the audience. He explains, "The way to stick out from […]
Read More