What a CTS Certification Means to AV Professionals
A Must-Have For Any Pro AV Professional
Established in the 1990s, the Certified Technology Specialist (CTS) certification is a pivotal achievement in the career of any Pro AV professional. As the premiere global AV credential, CTS proves its recipients' technical expertise and professionalism.
Three levels of CTS certification are now available. These include the basic CTS diploma; the CTS-D design specialty; and the CTS-I for AV installation. In order to attain CTS-certified status, AV workers must pass a specialized exam that consists of a variety of topics.
Preparing for the Exam
CTS candidates must study several areas pertaining to the creation, implementation, and scope of AV solutions. The computer-based exam typically lasts three hours and is conducted at a professionally-proctored Pearson VUE testing center. Candidates find out immediately whether they passed and are certified.
"There is no one path to certification – everyone has their own journey," Adrienne Knick, Senior Director of Certification at the Audiovisual and Integrated Experience Association (AVIXA) said. "The number one thing for anyone is [to] look at the candidate handbook from the AVIXA website. In there is the exam content outline that shows you exactly the topics that are going to be on the exam and even what percentage of the exam each topic is."
How the Exam Works
Prospective CTS candidates should be aware the exam completion process is quite flexible. Each candidate applies for the exam and, when deemed suitable, receives a Pearson access code before attending.
"When someone applies, they have a 120-day window in which they can take the exam," Knick said. "It's not an indefinite window – we do keep it confined to a specific time frame for that exam security concern."
According to International Organization for Standardization (ISO) standards, if a candidate does not pass on his or her first try, he or she can retake it at a later date. A candidate must wait 30 days prior to the first and second retest applications if necessary, and upon a third failure, must wait another 90 days before applying for a third retest.
"A couple years ago we had 10,000 and then 12,000 – the growth rate of certified individuals is really strong," Knick added.
Steps To Becoming Certified
"[CTS] is considered to be the gold standard in the AV field," Knick said. "The CTS program has a wonderful symbiotic relationship with certifications from manufacturers in the industry who want people to get certified on their specific technology and their specific gear."
Each level of CTS certification possesses its own exam with specially-tailored questions.
According to Knick, each level – basic, design, and installation – contains approximately 10,000 certified individuals. Currently, AVIXA has served 430 dual-specialty certification holders – a minority of applicants who pass both the CTS-D and CTS-I.
A Trustworthy Source
Founded in 1939, AVIXA has been assisting CTS candidates for over 30 years.
Headquartered in Fairfax, Virginia, with offices worldwide, the company benefits from its prestigious ANSI accreditation under both the ISO and the International Electrotechnical Commission (IEC). Its customer service representatives are available daily for exam consultation and advising.
"If anyone has questions, please do not hesitate to reach out to the certification team here at AVIXA or the customer service team with us," Knick said. "Regardless of what they are looking to do in the AV industry, AVIXA is there to serve them."
For the latest AV news, head to our industry page! You can also follow us on Twitter for more @ProAVMKSL! Be sure to join our conversation on our Market Leaders LinkedIn Group!
Latest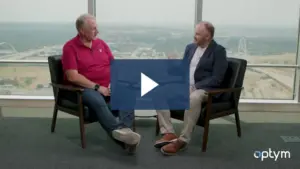 September 26, 2023
Making LTL shipping frictionless is more than possible; it's happening today. How can one challenge the status quo and embrace technological transformation in an industry that has historically resisted change? In this captivating episode of Semi-Related, Chris Torrence sets the stage for a riveting conversation with Todd Florence, the Chief Information Officer of Estes […]
Read More