How Brands are Using Pop Culture to Boost Their Relevance
Have you ever experienced one of those phenomena where you think about something and you just see it everywhere for the remainder of the day? I got that feeling around the Fourth of July. My best friend and I decided to binge the third season of Stranger Things. After the nine-hour excursion, it began to take over my brain. Naturally, I saw it across all social media platforms, but what struck me was all the companies that started to incorporate elements from the show in their advertising. And, when I say it was everywhere, I mean everywhere. I started to research the correlation between pop culture and how companies market to consumers.
Consumers are starting to realize the power at their fingertips, the simple fact that you can buy all of your groceries or a new pair of shoes without pausing your binging session has changed the retail game. Businesses are starting to realize this and are changing their marketing strategies to stay relevant and bring in customers. The way to do this is quite simple really, there are several ways businesses can implement pop culture into their next campaign. You want to be relevant, which comes down to timing and staying on top of trends that occur on social media. Movies and shows start trending when release dates come out or trailers drop; look at the engagements and how hype people are getting, then start strategizing.
28% of the most successful businesses have pop culture featured somewhere in their marketing campaign. Take Stranger Things, for example. Companies such as Nike, H&M, Burger King, and Coca Cola have recognized the hype around it and now have featured products that surround the show. Sports teams dropped videos using the same theme, which has happened in the past with shows like Game of Thrones, Friends, and The Office. Alamo Drafthouse is one of many chains that release special menus that name drinks and food after a big movie that is being released, Rocketman being one of the more recent times this has occurred. A similar trend is bars that are themed after television shows.
Switching to a larger company, Lyft has done many things to become more relevant, such as using celebrities to be "undercover drivers" and releasing it as a video series, due to the hype surrounding miniseries on YouTube and Facebook. They also took notice of the electric scooter craze happening and came out with their own brand of scooters, I could list hundreds of companies that use these same tactics.
So, what are ways this can affect B2B marketing you may ask? Simple. Tap into emotions, too often businesses are extremely formal. Bringing in some pop culture references makes you seem less robotic and more relatable. It lets other companies know they aren't just another dollar sign to you, but that you can carry a conversation with them and they tend to be more apt to listen to your pitch. Another way is using nostalgia, it truly is powerful. This ties back into emotions, but studies have found that nostalgia actually makes people spend more money, which is the end goal right?
—
For the latest news, videos, and podcasts in the Retail Industry, be sure to subscribe to our industry publication.
Follow us on social media for the latest updates in B2B!
Twitter – @RetailMKSL
Facebook – facebook.com/marketscale
LinkedIn – linkedin.com/company/marketscale
Latest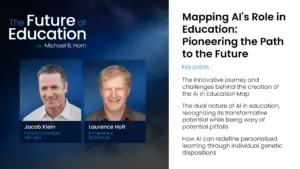 October 2, 2023
Mapping AI's role in education should be a critical step in bringing together innovative technology-based solutions with the expertise of human educators. With rapid advancements in artificial intelligence and an increased reliance on technology-driven educational solutions, the education landscape is on the brink of a significant transformation. AI promises highly personalized learning experiences, efficient administrative […]
Read More