Grocers in the Age of E-Commerce: Who's Ahead?
Every day new startups are popping up that deliver goods and services to consumers' front doors. As technology gets more advanced, our lives become exponentially easier. Whether a customer wants to order a case of beer for a tailgate or a box of diapers for a newborn, apps like Postmates and Instacart are revolutionizing the means and speed of fulfilling practically any need. With consumers continuing to see the convenience of online grocery shopping, grocers are adapting to accommodate them.
The answer for many grocery chains has been collaboration and investment into Silicon Valley. In 2015, the value of online food delivery sales surpassed $4 billion, with that number only increasing. Perhaps the biggest merger of grocery and e-commerce took place with Amazon's acquisition of Whole Foods and integrating same-day grocery deliveries and other perks to Amazon Prime customers. Smaller grocery store chains are now following the lead of Whole Foods and providing consumers with even more options for grocery deliveries.
Now, Illinois-based grocery chain Aldi has announced plans to implement same-day grocery shipping across its 1,800 stores spanning over 30 states. The service, made possible in part by the company's $5.3 billion expansion plan, has been in place in markets like Dallas and Atlanta since 2017. The delivery service utilizes Instacart's personal shoppers to make same-day deliveries of high-quality produce–a service expected to be available nationwide by Thanksgiving.
The trends for the supermarket industry are rapidly evolving. Today's shoppers are armed with a smartphone and an array of information. It has become increasingly difficult for food sellers to begin with a brick-and-mortar shop because of the competition from e-commerce companies.
According to a recent Nielsen study, online grocery sales are expected to reach $100 billion by 2022, it has become increasingly more valuable for grocery stores to expand their reach beyond the aisles.
Latest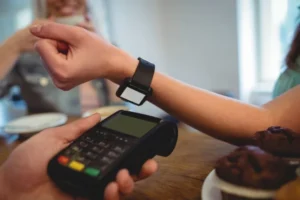 September 23, 2022
Inflation and ongoing concerns of a recession are affecting consumer spending behaviors. And as always, the restaurant industry is a great place to take the temperature of what people are willing to
Read more