Worker's Rights Questions Against Shein Mean The Forever 21-Shein Team-Up Could Make for a PR Headache
Fast fashion retailer Shein recently entered into a partnership with top retail brand Forever 21. However, the Forever 21-Shein team-up is raising eyebrows in the retail space, especially because Shein has previously faced accusations of human rights abuses and the usage toxic chemicals.
In the wake of major fashion mergers, what risks and ethical considerations arise, especially when sustainability is at stake?
Industry expert Lena Pinkston, a distinguished member of the Department of Retailing at the University of South Carolina, serving as both a clinical instructor and internship director, highlights the potential pitfalls of the recent Forever 21-Shein team-up.
"It's just so many things abroad that Shein is getting away with, that they're doing with no consequences. Whereas to bring that into our space could have really negative impacts on Forever 21. And in a way, it could tarnish their brand," Pinkston said.
Article written by MarketScale.
Latest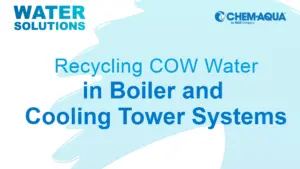 December 7, 2023
For the latest episode of ChemAqua's Water Solutions podcast, the focus was on an innovative approach to water conservation in the dairy industry. The show examined the potential of reusing Condensate of Whey (COW) water, a byproduct of dairy processing, and highlighted some of its economic and environmental benefits. Hosted by Dani Waddell, the informative […]
Read More