Labor Day by the Numbers: What Businesses Should Expect
Another summer is ending but before it is officially over, millions of Americans are celebrating Labor Day.
The holiday is not only a time to mark the official end of summer, but also an opportunity for consumers to save.  It allows savvy consumers to use their short time off from work to take advantage of end of the season bargains. In fact, it has become one of the most popular shopping holidays of the year.  For example, 80 percent of those completing a survey conducted by Vistar Media and MFour, a mobile research firm, plan to spend an average of $486 over the holiday weekend.
Interestingly, men plan to be the biggest spenders. They are expected to spend $608 at retailers while women will spend only $398. This may have a lot to do with the fact that electronics stores were among the three top retail categories reported in the survey of 1,000 consumers.
Men are twice as likely to make purchases of electronics while women are more likely to spend on apparel. However, all local retailers do not benefit equally. Computer and electronic stores do well as do appliance stores and furniture stores, but many consumers wait for these sales to buy costly merchandise. The holiday also does well by e-Commerce; sales are expected to grow 19% over 2017, making it the first $2 billion-dollar day of the year.
Money is not just being spent on products though. During Labor Day weekend 16.5 million people are expected to fly. That is a 3.5 percent increase from 2017 according to Airlines for America.  2.4 million Passengers are expected to fly per day which is an increase of 79 travelers per day with Aug. 31 being the busiest travel day of the four-day week.
Based on a CheapOAir study, the average flight ticket price in August for Labor Day weekend is only $3 higher this year than the same period last year. However, it is $50 cheaper than the same period in 2014 and 2013.[1]
Adobe's Digital Dollar: Mid-Year Holidays Drive Big Online Spending. Adobe , theblog.adobe.com/adobes-digital-dollar-mid-year-holidays/.
"Labor Day Holds Promise For Furniture, Appliances, and E-Commerce." Retail Touch Points, 29 Aug. 2018, 11:33, www.retailtouchpoints.com/features/news-briefs/labor-day-holds-promise-for-furniture-appliances-and-e-commerce.
Lacy, Lisa. The Average Consumer Will Spend Nearly $500 at Retailers Over the Memorial Day Weekend. ADWEEK, 22 May 2018, www.adweek.com/digital/the-average-consumer-will-spend-nearly-500-at-retailers-over-the-memorial-day-weekend/.
Martin, Hugo. Labor Day Weekend Expected to Set a Record with 16.5 Million Are Travelors. LA Times, 29 Aug. 2018, 10:50am, www.latimes.com/business/la-fi-labor-day-travel-20180829-story.html.
Schagrim, Caroline. "A Record Number of Travelers Are Flying This Labor Day Weekend." The Points Guy, thepointsguy.com/news/a-record-number-of-travelers-are-flying-this-labor-day-weekend/.[1]
Latest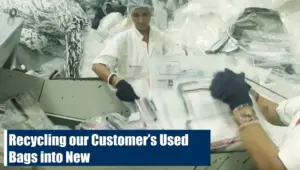 December 6, 2023
This video focuses on EcoLOK4, a groundbreaking product by CONTROLTEK that exemplifies innovation in sustainability. It highlights the process of transforming landfill waste into new deposit bags, with 90% of each bag's material being repurposed trash. This initiative not only reduces waste but also closes the sustainability loop, demonstrating CONTROLTEK's commitment to environmentally friendly […]
Read More