The Shortlist 8/9: Behind the Disney Bundle and the Amazon-FedEx Break Up
The Magic Kingdom is keeping an eye on cord cutting. Disney announced a new bundled streaming service this week which includes ESPN-Plus and Hulu as it braces for the future of television.
Disney's bundle will sell for $12.99.
Amazon has plenty of items available for $12.99 but they will be getting to your doorstep a little differently from now on. The company and FedEx announced the end of their partnership this week.
The partners turned rivals have become less and less reliant on each other over the last two years. FedEx stated that less than 1.3% of its total revenue in 2018 came from Amazon.
There should be plenty of revenue coming into retailers in August as kids go back to school. According to the National Retail Federation, more than $80.7 billion will be spent on school supplies this season.
The NRF has tracked back-to-school shopping since 2003, and expects families to spend approximately $22 more this year for K-12 students and $54 more dollars for college students year-over-year.
Start your morning with the biggest news stories every Wednesday and Friday with Business Casual LIVE! Follow us on Twitter @MarketScale for updates throughout the day as well! You can also join the conversation through our Market Leaders LinkedIn groups!
Latest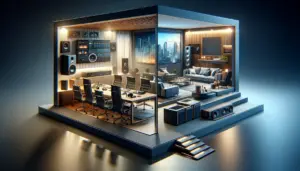 November 27, 2023
In this episode of "Pro AV Today," host Ben Thomas sits down with Audra Kinsley of Sonos Professional to unpack a topic that's causing (sound) waves in the audio industry: the fusion of commercial and residential audio systems. As we navigate through a landscape where consumer and professional audio worlds are increasingly intersecting, Sonos steps […]
Read More