Wal-Mart Moves to Automated Check-Out In Order to Collect Data, Become More Efficient
Check-out lines are inherently a flawed process. A first come, first serve lottery where there is no way of telling which lane will move fastest. Wal-Mart wants to improve the experience by implementing automated checkout systems. This new phenomenon allows guests to skip long lines and creates a faster, smoother check-out experience. Retailers are experimenting with mobile devices that empower customers and sales representative to control the checkout.
Wal-Mart is the latest big-box retailer to play around with automating this process with the hopes of challenging Amazon's new cashier-less store in Seattle.
The retailer is testing two different types of automated checkout systems. The first is similar to what guests see in the Apple Store – employees armed with a hand-held devices who can handle the complete checkout process. The second test allows customers to scan their items and pay through a mobile application.
The mobile app can accept payments and sends an electronic receipt to the customer via email or text message. The "scan and go" options expand upon self-scanning solutions that customers have grown accustomed to in major stores.
The company aims to combine the physical and digital retail experience to cater to a wide variety of customer needs. Shoppers can interact with an employee or get in and out of the store without talking to anyone. Walmart's upgraded checkout process will enhance the shopping experience as the company plans to utilize the data it collects to provide relevant promotions, communication and services. The cashier-less retail experience is on the rise as more companies look to follow Amazon and Walmart's lead.
Latest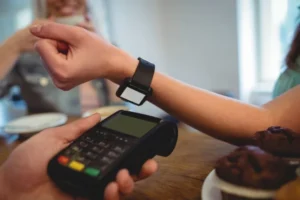 September 23, 2022
Inflation and ongoing concerns of a recession are affecting consumer spending behaviors. And as always, the restaurant industry is a great place to take the temperature of what people are willing to
Read more