Watch: Apple Shares Break $200 For First Time
Tech giant Apple surpassed the record-breaking price of $200 per share after strong Q3 earnings. The company reported an impressive ESP growth of 40 percent year-over-year. Apple's HomePod sales jumped 37 percent throughout the quarter. iPhone shipments were flat, seeing only 41.3 million shipped in the quarter. Apple Pay continues to expand among iOS users.
More than 1 billion transactions were made with the payment service Q3. That's triple the amount of transactions over a year ago. Tim Cook told CNBC he's "thrilled" with how the company performed. The quarterly report comes after other major tech stocks struggle.
Latest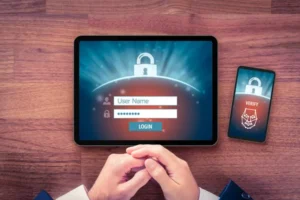 October 3, 2022
KEY POINTS: KEY POINTS: Attacks exploiting multifactor authentication are on the rise. Using MFA fatigue, attackers successfully breached Uber and Okta. Security measures like
Read more