What Amazon HQ2 Neighbors, Including Schoolteachers, Should be Excited For
With 20 cities competing for Amazon's second headquarters, experts have to wonder what benefits, if any, will accrue to the two cities—Long Island City, New York and Crystal City, Virginia—which won. Given that billions of dollars of tax incentives helped each city win, you would think that there would be nothing but benefits, but as with anything, such windfalls are always a mixed bag.
Few people realize that most of the time these massive tax incentives to lure new businesses to a city do not actually pay off. It is usually a wash, at best; however, Amazon may end up being different, simply due to its size. Amazon is so big, and has the potential to attract other tech businesses and workers to these regions, which might make this move more lucrative than expected.
An obvious benefit will be in the creation of new jobs at the new Amazon HQs. It is estimated that the retail and tech giant will employ 25,000 workers between the two locations. In addition to the jobs at Amazon itself, there will be short-term construction jobs, and there will likely be companies moving in to be near Amazon, and these companies will of course create their own jobs.
CNN also reports that Virginia Tech will be building a new campus near the new Amazon HQ location in its state. More employment and people moving into these areas from outside to work at Amazon and other companies will create demand for local shopping and restaurants, which will in turn create more jobs in the retail and hospitality sectors.
However, more people moving into an area does increase housing costs. Tighter housing and worse traffic are sure bets in both areas. Renters, though, will be hit the hardest. Both areas should expect rents to increase much more substantially than housing prices. One perk however is that locals in Long Island City will have a new grade school on land Amazon will be donating. That should likely increase local land values as well but have a tangible benefit to the move.
In addition to land for a new school in Long Island City, Amazon is promising "space for artists, industrial businesses and a tech startup incubator at the site." While Amazon is making promises in New York, it's the government which is making the promises in Virginia, including $195 million to improve local infrastructure.
The fact that Amazon plans to donate land for a school and plans to provide space for artists and innovation hubs points to one of the ways in which Amazon in particular will affect the two cities it's building in: culture. In Seattle, Amazon has made a strong effort to blur the lines between work and life. The Seattle HQ is spread out in such a way that you may not know which buildings are actually part of the company. Further, the ground floors have coffee shops, restaurants, clothing stores, and bicycle shops. And every day is Bring Your Dog to Work Day.
Whether it's in the building of new infrastructure, attraction of more tech companies, or changing the local culture, the two new Amazon headquarters are going to have a major impact. The cities will no doubt benefit from the attraction of many more tech people being attracted to the areas. And the local businesses will certainly benefit from the fact that the average salaries of the 25,000 employees will be $100,000 per year. That can pay for a lot of local shopping.
For the latest news, videos, and podcasts in the Retail Industry, be sure to subscribe to our industry publication.
Follow us on social media for the latest updates in B2B!
Twitter – @RetailMKSL
Facebook – facebook.com/marketscale
LinkedIn – linkedin.com/company/marketscale
Latest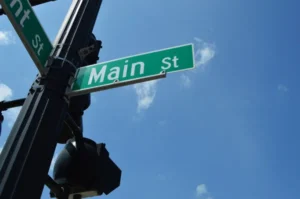 October 7, 2022
On Tuesday, September 13, 2022, the Dow dropped 3.94% after an August inflation report indicated a 0.1% month-over-month rise. Tech stocks bared a large brunt of the losses, with Meta dropping 9.4%
Read more