What Happens When A Retailer Changes Course
On the heels of the recent announcement from Starbucks of a major corporate restructuring, observers are itching to see what kinds of benefits the shakeup will bring for the flagging coffee giant.[1] Not all restructures are alike in their execution or their ultimate payoffs, but they all require a similar mindset that sometimes can be seen as counterintuitive or even cruel.
It is worth examining exactly what goes into a corporate restructure, what kinds of benefits its proponents receive, and the best time for troubled companies to pull the trigger.
Though corporate restructure has the potential to dramatically change an organization with the intent of making it more profitable, restructures come in a variety of forms. One of the key differentiators is the context under which a restructure is adopted. Starbucks CEO Kevin Johnson is attempting to shake up job structures at its corporate HQ, from VP up to the highest executive levels. This kind of preemptive restructure contrasts starkly with former retail giant Sears, whose slow decline has been a constant, painful restructuring at nearly every legal and financial level.[2] In restructures as well as medicine, it seems an ounce of prevention is worth a pound of cure.[3]
While consultants and third-parties are valuable to most restructures, having a strong understanding of the core business plan is far more important.[4] While trying to get lean and mean, companies can shave off essential personnel or downsize too soon. Nike competitor Under Armor has cut another 3 percent of its workforce recently, incurring a total of $200 million in restructuring costs over a period of years.[5] While it remains to be seen if the cuts are worth it, Under Armor is likely to be cautious in the coming months. With Nike zooming ahead on the back of the Colin Kaepernick campaign, that caution could backfire.
No two restructures are exactly alike. Markets, politics, legal troubles, and even public perception can play important roles in how they are executed and how they pan out. For some, as in the case of Starbucks, restructures can be signs of skilled executives adapting their business plan. For others, such as Sears or Under Armor, the changes may carry a heavy cost. When restructures appear in the headlines, it is advisable to read closely for context. A matter of timing could be all the difference for an entire industry.
[1] https://www.seattletimes.com/business/starbucks-plans-corporate-shake-up-layoffs/
[2] http://fortune.com/2018/08/29/sears-stock-amazon-auto-deal-retail/
[3] https://www.law.com/newyorklawjournal/2018/09/24/corporate-restructuring-bankruptcy-2/?slreturn=20180828103146
[4] https://hbswk.hbs.edu/archive/creating-value-through-corporate-restructuring-how-to-make-restructuring-work-for-your-company
[5] https://www.retailtouchpoints.com/features/news-briefs/under-armour-cuts-400-jobs-as-part-of-200m-restructuring-plan
Latest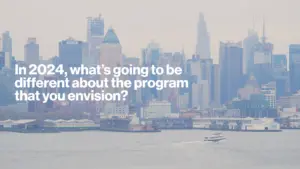 December 1, 2023
In the dynamic telecommunications landscape, Verizon's Partner Network continues to evolve, adapting to new trends and opportunities. For another segment featuring Mark Tina, VP of Indirect Channel Distribution and Channel Chief at Verizon Business Group, he explores exactly what types of significant changes and advancements the Verizon Partner Network will see in 2024. In this […]
Read More