On the way to Space, Billionaires Look for Business Partners
The world is in a new space race. This time, though, it is not the United States versus the Soviet Union; instead, it is Jeff Bezos versus Richard Branson versus Elon Musk.
This billionaire space race, as it is being called, has resulted in the creation of just as many companies. Musk's SpaceX and Branson's Virgin Galactic may grab the headlines, but there is also Bezos' Blue Origin, and Milner's Breakthrough Starshot. The late Paul Allen also started Stratolaunch.
Each is aimed at somewhat different aspects of space travel, but one thing they all have in common is a competitive—and cooperative—spirit that is driving a great deal of technical innovation.
Companies like SpaceX are finding that it is important to partner with other companies to be successful. NASA and companies like Iridium have partnered with SpaceX to put satellites in orbit. Land Rover and Abu Dhabi, meanwhile, have chosen to partner with Virgin Galactic, who is also partnering with Boom Technology to create a supersonic passenger transporter. While SpaceX has NASA, Blue Origin is partnered with the Air Force for launch services.
There is a healthy need for space services and for creating strong partnerships to develop the technology needed, but what new technologies are on the horizon?
SpaceX has been having more and more success with its rockets, and it famously was able to land a rocket on a sea platform. Elon Musk has also been talking about going to Mars, and that will take some serious improvements in technology. In fact, SpaceX is currently working with NASA on developing a Mars-landing mission.
Blue Origin has developed New Shepard, a suborbital, reusable launch vehicle, and New Glenn, an orbital, reusable launch vehicle.
Virgin Galactic has long talked about the creation of a space plane that will make space tourism feasible. On Dec. 13, Virgin Galactic came a lot closer to realizing that dream when it was able to fly its VSS Unity to the edge of space.
With plans for the moon and Mars, including the possibility of 3D printing structures for people to potentially visit or inhabit, the sky is absolutely not the limit for these visionaries. While the space race between the USA and the USSR got man into space in the first place, and even placed a few men on the moon, the billionaires' space race looks to take space technology, research, and exploration to new heights. Only time will tell what benefits all of this will bring.
For the latest news, videos, and podcasts in the Science Industry, be sure to subscribe to our industry publication.
Follow us on social media for the latest updates in B2B!
Twitter – twitter.com/ScienceMKSL
Facebook – facebook.com/marketscale
LinkedIn – linkedin.com/company/marketscale
Latest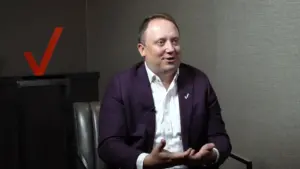 December 1, 2023
For a special episode of The Verizon Partner Network the focus was on the considerable role of partnerships in the Verizon Partner Program and the leaders shared their perspectives on the initiative. Their conversation brought about a lot of thought-providing context on the evolving telecommunications landscape. In today's era, collaboration and integration are key to […]
Read More