How Bosch Tackles Neural Networks Applications and New Analytics Attributes at ISC West 2023
Matthew Cirnigliaro the Video Analytics Marketing Manager at Bosch Security Systems provided a few details on foreseeable trends in the industry and how the company is working towards leaping forward in cybersecurity.  
What are the major trends shaping the industry? That's a tough question because no one has a crystal ball, but the experienced team from the multinational engineering and technology company Bosch do have a few predictions. Trends will focus on the applications of neural networks and new analytics attributes with semantic reasoning. Also, metadata streaming is springing to the forefront. 
Together, neural networks and new analytics attributes with semantic reasoning can greatly improve the accuracy and effectiveness of data analysis. By combining these technologies, organizations can gain a deeper understanding of their data and make more informed decisions.
Metadata streaming has become increasingly important in modern streaming services, as it allows for more personalized and relevant experiences for users. The uses are diverse such as metadata can be used to provide recommendations to users based on their interests or to improve the accuracy of search results.
Bosch is addressing the hard task of cybersecurity by making it easier to become cyber secure with 'stealth mode secure'.  Basically, stealth mode refers to turning off other communication protocols to create a hole in the network so only the device is discernible but it cannot be identified.
In addition, Bosch is also pushing for security standards with UL 2900 certification and IEC certification standards. UL 2900 certification focuses on assessing the security of network-connected products and systems, including medical devices, industrial control systems, and consumer devices. The IEC 62443 standard is specifically focused on industrial automation and control systems cybersecurity.
Matthew Cirnigliaro
Video Analytics Marketing Manager, Bosch Security Systems
Article written by Kimberly Sharpe
Latest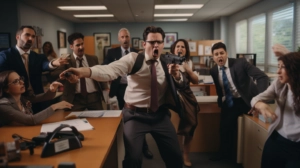 September 21, 2023
Security threats are escalating in this day and age, and the onus isn't merely on reactive measures but proactive measures, too. These are the nuanced approaches that integrate human intuition and robust technology. Because often, the warning signs preceding a major security incident present as complex components that potential attackers leave behind. Spotting these […]
Read More