Connect Fonts – Font Activation
Connect Fonts offers an intuitive font management solution through on-demand activation. It provides a seamless font menu experience within popular design applications like Adobe InDesign, Illustrator, Photoshop, and Sketch. Font activation is simple and allows for manual or automatic font control. There are three activation methods: temporary, permanent, and library activation.
Temporary activation allows fonts to be used temporarily during a project or session and automatically deactivates when you shut down or log off your computer. These fonts are identified by active labels and a blue status bar. Permanent activation keeps fonts active across all applications even after computer restarts and can be recognized by a green status. It is suitable for frequently used fonts like brand fonts.
Manual activation methods include selecting a contiguous range of fonts by holding down the shift or alt key and clicking, or using the right-click menu. For a non-contiguous range, hold down the command or control key while right-clicking. Entire sets of fonts can be activated by clicking on the set name and using the right-click process. Library activation is useful when multiple projects or a large group of fonts need to be activated simultaneously. The activation and deactivation processes are similar for sets and libraries.
Automatic font activation is facilitated through activation plugins installed alongside design applications during the Connect Fonts installation. These plugins automatically recognize and activate fonts within documents, eliminating the need to manually locate them. Plugins are available for Adobe Design, Photoshop, Illustrator, Sketch, and other major creative applications. When missing fonts are encountered, the plugins assist in locating and activating them. In Illustrator, missing fonts are highlighted in pink with a diamond icon. By enabling the Expenses plugin and reopening the document, the fonts are automatically located and activated, ensuring uninterrupted work. Auto-activated fonts are displayed with an auto label and a blue status banner in Connect Fonts.
Using activation plugins with automatic font activation saves time and increases daily productivity by accurately and automatically activating fonts when opening files.
Latest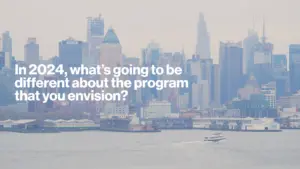 December 1, 2023
In the dynamic telecommunications landscape, Verizon's Partner Network continues to evolve, adapting to new trends and opportunities. For another segment featuring Mark Tina, VP of Indirect Channel Distribution and Channel Chief at Verizon Business Group, he explores exactly what types of significant changes and advancements the Verizon Partner Network will see in 2024. In this […]
Read More