How Artificial Intelligence is Hitting the Gym
Artificial intelligence has transformed what retailers and businesses across industries can learn about their customers.
Twenty Billion Neurons, a German computer software company, uses the data it has captured to operate Millie, an AI-driven, virtual customer service bot. Millie was originally designed as an in-store greeter, brand ambassador and interactive device for retail locations, but has developed a wider set of uses now.
Robert Groth, Head of Sales and Business Development, US. at Twenty Billion Neurons shared this video of Millie acting as his own personal trainer. The company is focusing on the fitness sector, using Millie as an AI-powered fitness coach with real-time corrective feedback and motivation.
For the latest developments and news from the software, tech and retail industries, head to our industry pages!
Latest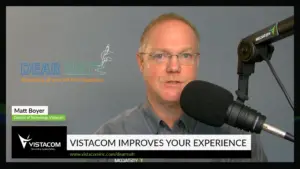 December 11, 2023
In a time when the AV industry supply chain faces unprecedented challenges, understanding its current status and future trajectory is crucial. In this week's segment of "Dear Matt," presented by Vistacom, host Matt Boyer, the Director of Technology at Vistacom, brings his over 30 years of experience in the audiovisual industry to the status […]
Read More