MarketScale Software & Technology 12/06/18: Authenticity in the Mainframe
Today's episode hits on two different aspects of the tech world, but each is centered on up and coming companies led by stars who are motivated by and passionate for technology. We will hear from Zac Cherin, co-founder of Secret Sauce, who tells us of the tech exodus from Silicon Valley, and why it's bringing more opportunities to young aspiring tech professionals. But first is Rayne Steinberg, CEO of Arca, who gives us a great look at his blend between cryptocurrency and traditional financing to try to create a digital financial standard.
SIGMUND FREUD'S GREAT-GRANDSON IS REVOLUTIONIZING THE COLLEGE SEARCH PROCESS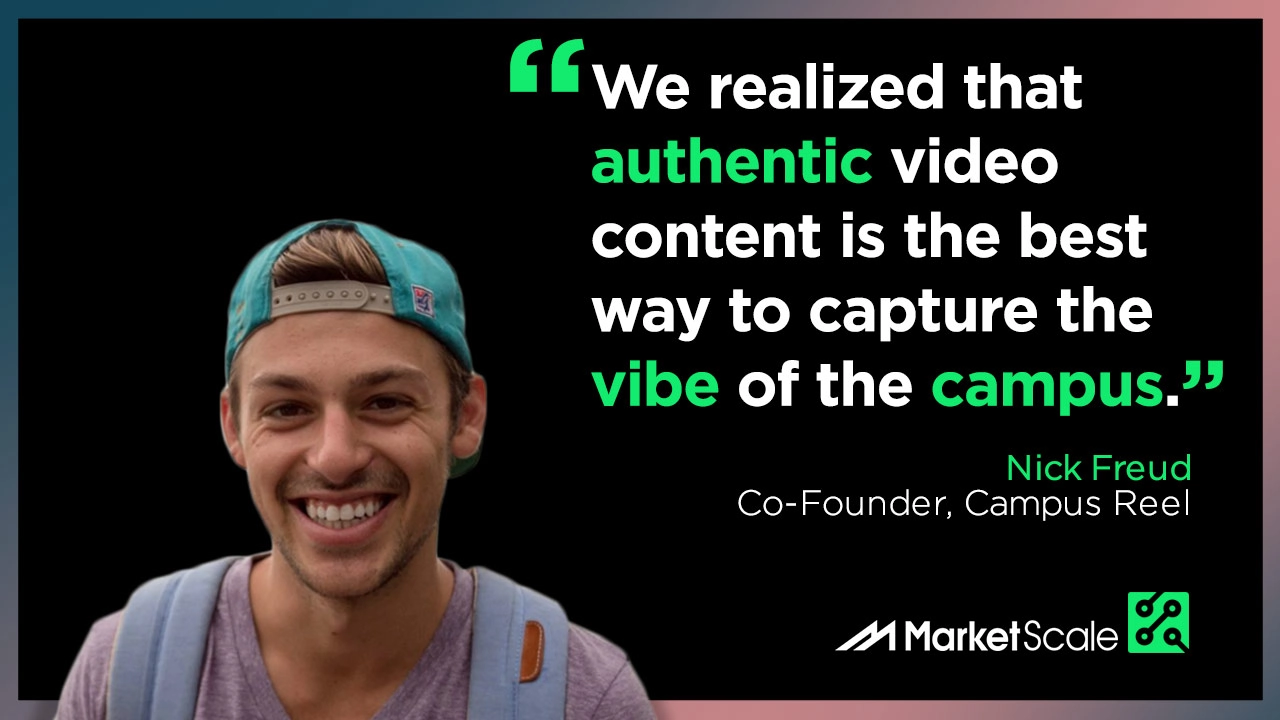 The college touring process "sucks" for every stake-holder involved. That's what Nick Freud thinks, co-founder of CampusReel, a company that's demystifying the college tour experience through crowd-sourced video from students. Their original concept was building a company around virtual reality college campus tours. VR was and still is a bit of a buzzword in the industry, and as the product became more commoditized, businesses like CampusReel wanted a piece of the pie.
Something didn't feel right, though. Advisors weighed in and steered them away from VR, uncertain of the scalability of the concept. Freud and his co-founder Rob Carrol, turned to crowd-sourcing directly from students on campus, building a strong network on passionate people. "We realized that authentic video content is the best way to capture the vibe of the campus," Freud said. That's a cool last name too, right? It's exactly what you think it is. Let's dig in.
WHAT CRYPTOCURRENCY AND 2001 A SPACE ODYSSEY HAVE IN COMMON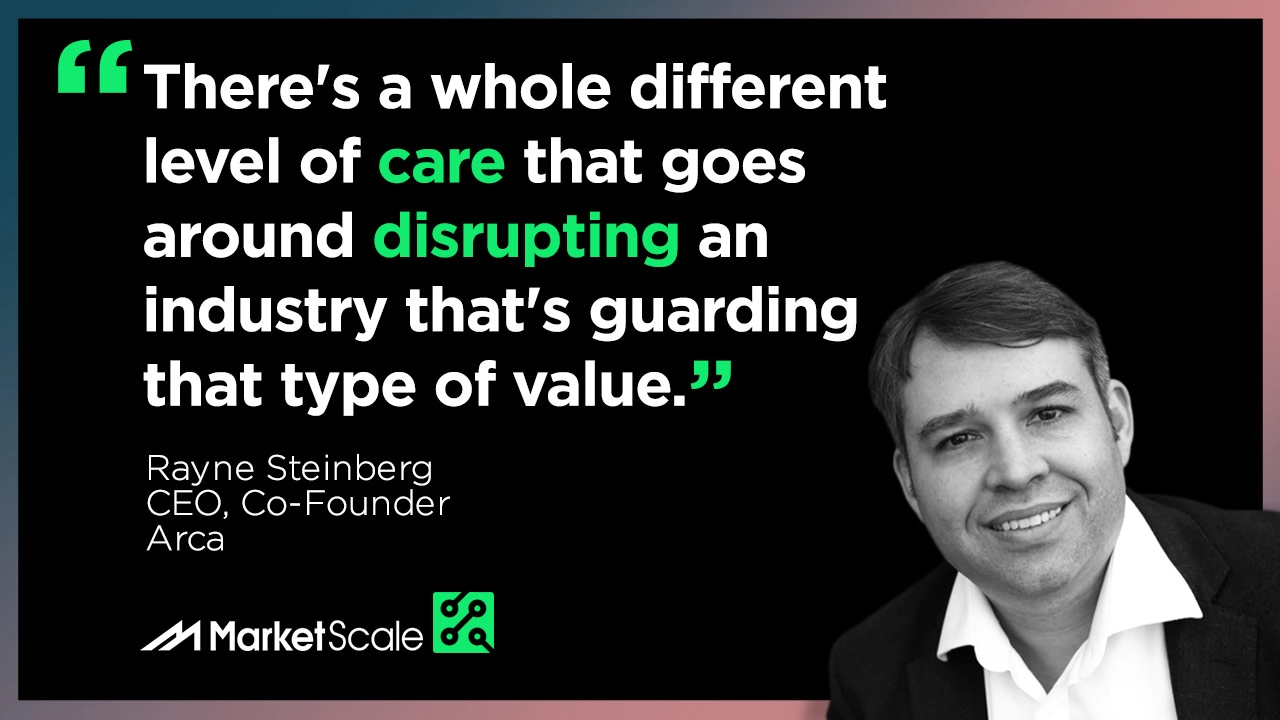 MarketScale Host Shelby Skrhak sat down with Rayne Steinberg, CEO at Arca, to discuss cryptocurrency and blockchain on a philosophical level. Arca was founded this year to solving a real issue in crypto: there's still a lot of uncertainty around cryptocurrency, especially when it comes to investing. Investors don't know what to make of an anarchic, trustless system, and so aren't keen on the risk.
"When you think about financial services and trust in general, the whole promise of cryptocurrency is this trustless intermediary, this idea that you don't have to give away your power or trust to verify transactions," Steinberg said.
But are humans ready to trust a trustless system?
"I certainly think they're capable," Steinberg said. But like 2001 A Space Odyssey, it might take a person with a new kind of mindset–the "star child"– to bring cryptocurrency into mainstream financial operation."
Arca is aiming to combine centralized finance with block chain technology, resulting in the first hybrid token approved by the Securities and Exchange Commission. He hopes this bridge—and the fact that it will survive even if Arca goes under—will attract more people into cryptocurrency.
THE TECH EXODUS FROM SILICON VALLEY: WHERE ARE THEY GOING?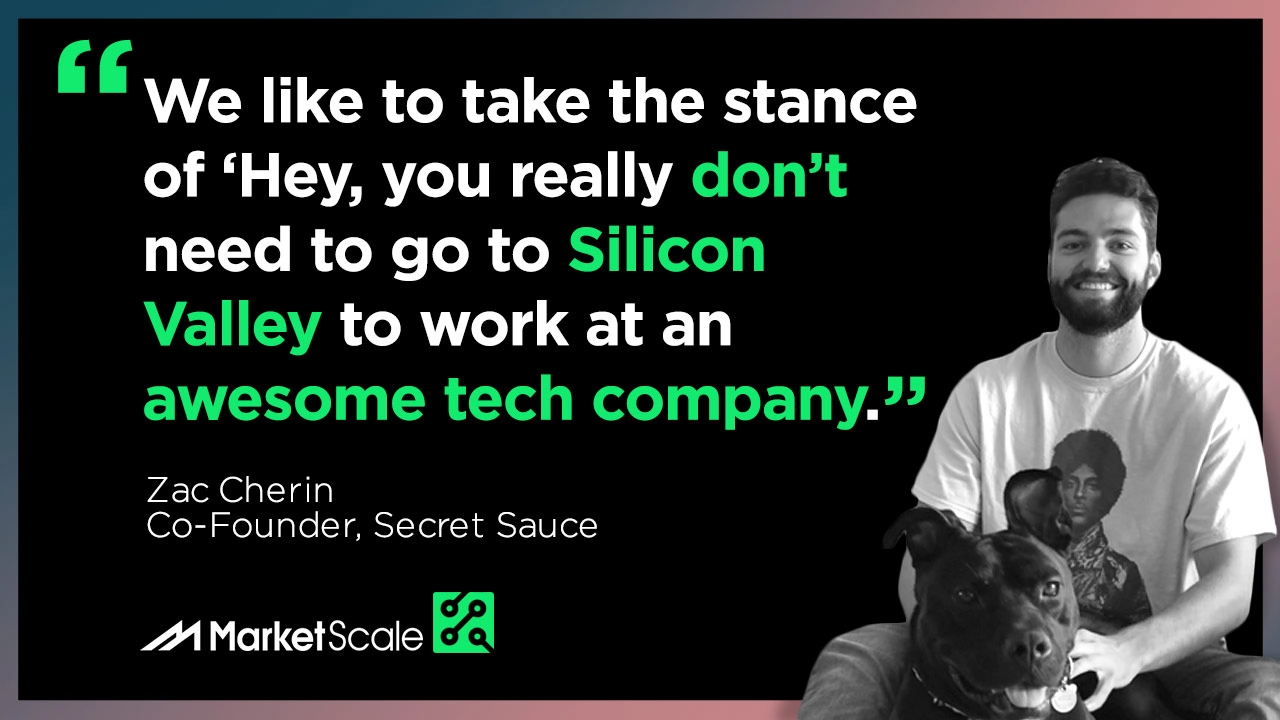 Our second feature brings back a MarketScale frequenter Zac Cherin, co-founder of Secret Sauce, who returned to talk with MarketScale Host Sam Mosher about the "Tech Exodus" from Silicon Valley. He previously joined us on our Wildfire podcast, the B2B under-30 showcase, exploring his company and what motivated him to be a leader in the industry, empowering other young professionals to enter the tech world headstrong and prepared. In this episode, Cherin explored why investors in the Valley are increasingly putting their funds in startups outside of the Bay Area. Cost of living is driving more young companies to relocate in areas more suited for their growing businesses, meaning other communities are taking charge in the tech world.
Cherin believes students and tech startups go well together. After all, he fell in love with the tech industry during his college internship at a startup. Now, as co-founder of Secret Sauce, Cherin connects students with tech startups to help them start their career. One aspect of this is letting students know they don't have to be in Silicon Valley to succeed: "Being based in LA… we like to take the stance of 'Hey, you really don't need to go to Silicon Valley to work at an awesome tech company. You can find it right in your backyard," Cherin said.
Cherin's and Steinberg's infectious optimism about the spread of tech outside of Silicon Valley and the future of cryptocurrency, respectively, makes this an episode you won't want to miss.
For the latest news, videos, and podcasts in the Software & Electronics Industry, be sure to subscribe to our industry publication.
Follow us on social media for the latest updates in B2B!
Twitter – @TechMKSL
Facebook – facebook.com/marketscale
LinkedIn – linkedin.com/company/marketscale
Latest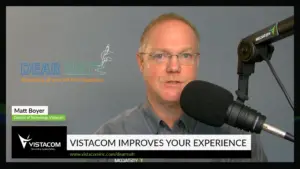 December 11, 2023
In a time when the AV industry supply chain faces unprecedented challenges, understanding its current status and future trajectory is crucial. In this week's segment of "Dear Matt," presented by Vistacom, host Matt Boyer, the Director of Technology at Vistacom, brings his over 30 years of experience in the audiovisual industry to the status […]
Read More