MarketScale Software & Technology 12/21/18: Apple's Big Move to Texas
Today's Software & Technology podcast show explores big moves in the industry, literally and figuratively. Apple's expansion to Austin, Texas, the struggles of choosing a college, bringing cryptocurrency to an untapped market; the industry is chalk-full of boundary-pushers, and we catalog three of the most exciting ones.
HOW WILL A LOCAL COMMUNITY RESPOND TO AN INDUSTRY GIANT?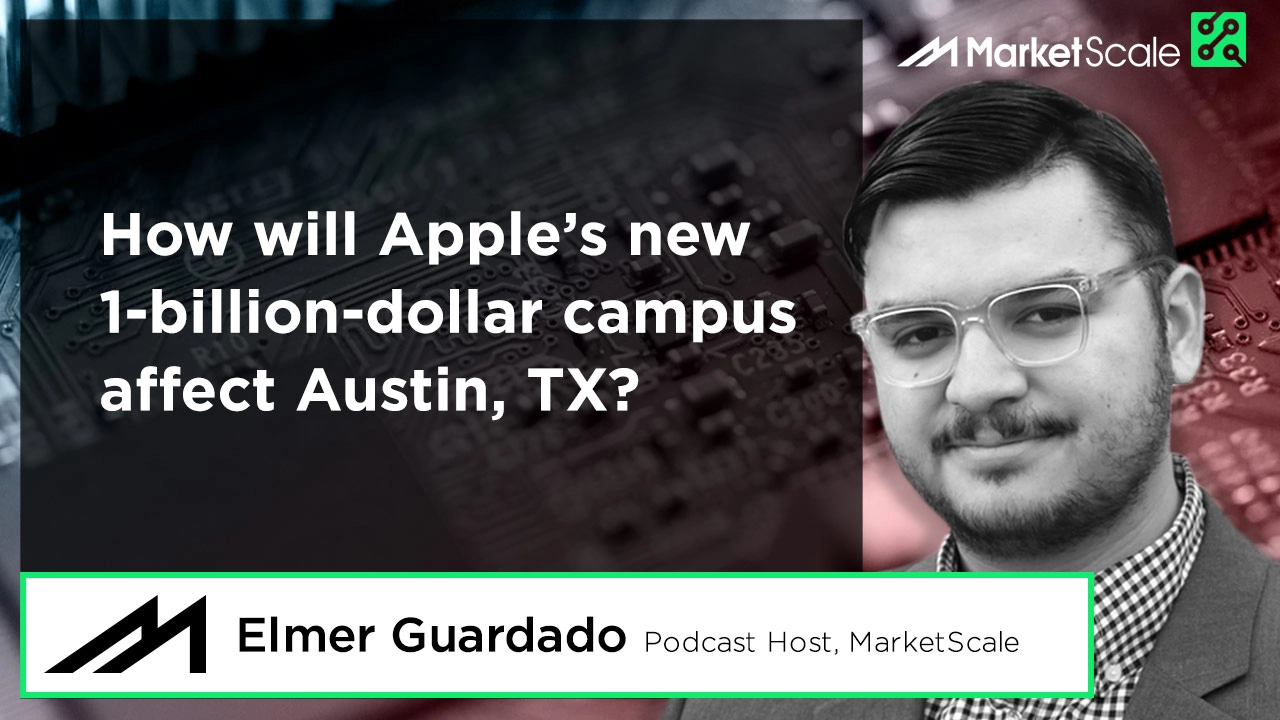 For our first feature, MarketScale Host Elmer Guardado broke down all the news about Apple's new $1 billion campus in Austin, Texas. Part of its larger effort to create new jobs and facilities in the United States, the new Austin campus hopes to bring thousands of jobs to the area in the next three years. How big will the facility be? How does the local government feel about the move? And why did Apple pick Austin? Elmer answered all these questions and explored the news from both national and local angles to create a full understanding of Apple's big announcement.
FOSTERING USER-GENERATED CONTENT WITH ROB CARROLL OF CAMPUSREEL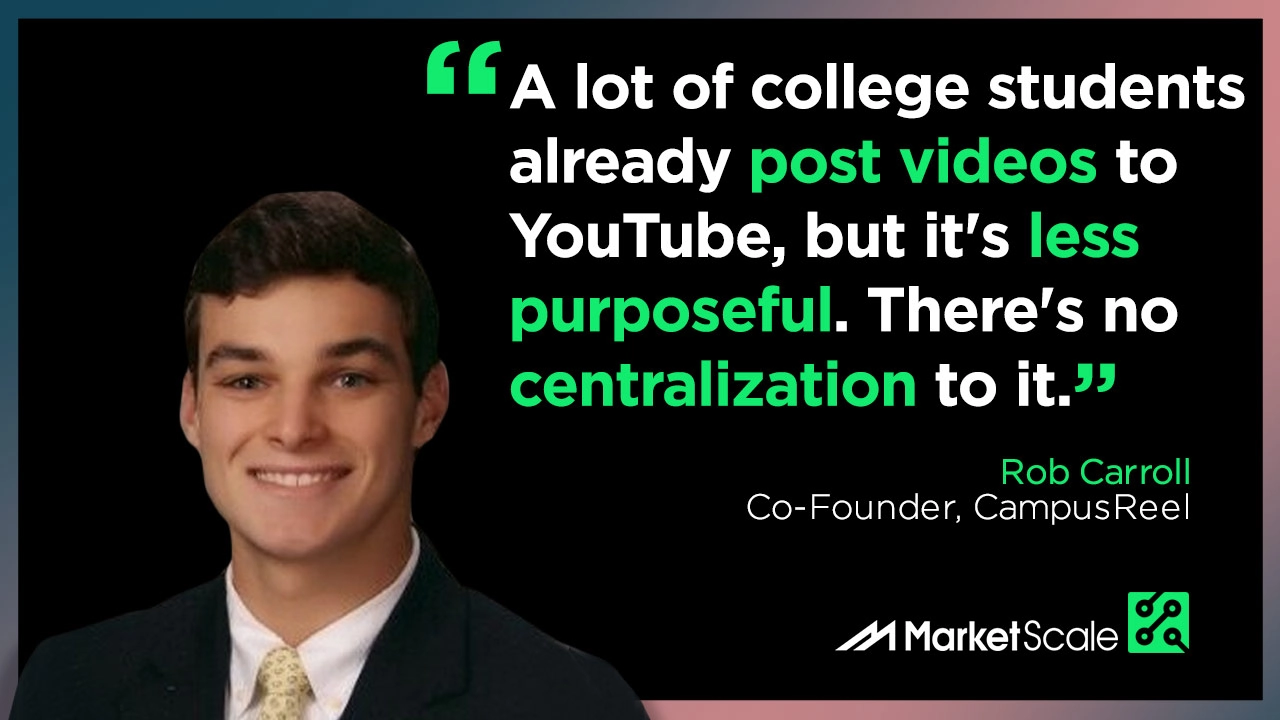 On this profile we are joined by Rob Carroll, co-founder of CampusReel, to better understand how the backend of the platform came to be. CampusReel hopes to make college touring more accessible by creating a platform where college students can create their own campus tours and videos, giving prospective students an accurate depiction of campus life. CampusReel was initially meant to be a virtual reality venture, but on the podcast, Rob opened up about why and how the shift to user-generated content came to be.
How did they structure a video upload and sharing platform to have a fast and reliable loading rate? How do they vet the videos? And how did they foster the community of creators, empowering them to create more content? Rob answers the questions and speaks on the company's reliance on user-feedback, its approach to UI and UX, and lastly what its scaling might look like.
"We were worried that we were going to build a product that people weren't ready to use yet and that we were going to come to market too early," Carrol said. "A lot of college students already post videos to YouTube, but it's less purposeful. There's no centralization to it."
REAL ESTATE'S NEW KID ON THE BLOCKCHAIN WITH MATTHEW SULLIVAN OF QUANTMRE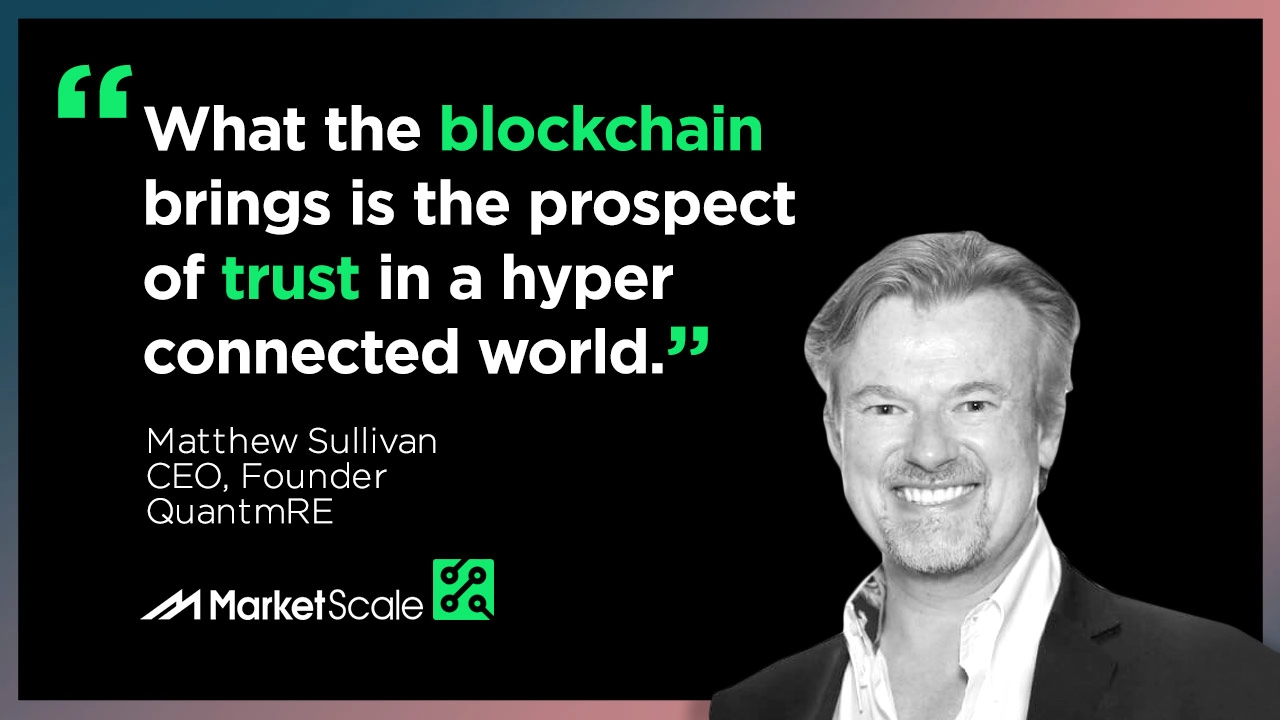 In the United States, there is a $31.8 trillion untapped real estate marketplace via the dead equity found in homes across the country. As of late, this market has finally opened up through the use of the blockchain, which is letting homeowners release their dead equity without taking on more debt, and without the involvement of banks.
Joining us to discuss this recent development in the crypto space is Founder and CEO of QuantmRE, Matthew Sullivan. MarketScale Host Sam Kingma leads the conversation, as Sullivan explains how the blockchain works, the benefits it brings to homeowners and the marketplace, and what is in store for the blockchain outside of real estate.
"What the blockchain brings is the prospect of trust in a hyper connected world," Sullivan said.
OTHER ARTICLES MENTIONED
For the latest news, videos, and podcasts in the Software & Electronics Industry, be sure to subscribe to our industry publication.
Follow us on social media for the latest updates in B2B!
Twitter – @TechMKSL
Facebook – facebook.com/marketscale
LinkedIn – linkedin.com/company/marketscale
Latest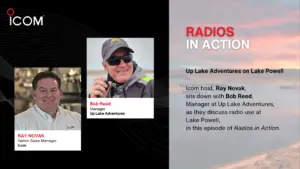 November 29, 2023
Delving into the serene beauty of Lake Powell, the Icom Podcast "Radios in Action" pairs the thrill of personal watercraft adventures with the crucial use of marine radios. Host Ray Novak and Bob Reed, the Manager of Up Lake Adventures, discuss the enthralling experiences offered by Up Lake Adventures in Utah's majestic landscapes. In […]
Read More