Professor Callie Babbitt on the Intersection Between Sustainability and the Bottom Line
Dr. Callie Babbitt, an associate professor in the Rochester Institute of Technology's Department of Sustainability and the Golisano Institute for Sustainability, joined MarketScale's Daniel Litwin for a conversation regarding both Babbitt's CES 2020 panel and wider themes in the world of sustainability.
Babbitt highlighted the parallels between her focus on sustainability and manufacturers' focus on business continuity, noting that businesses have come to view sustainable design and more as integral parts of keeping pace with modern standards and ensuring the long-term health of their companies.
The shift to sustainability, Babbitt said, is also driven by a desire to leverage renewal of materials that are both necessary and limited in nature.
Though businesses can be motivated by the bottom line, Babbitt said even such a inward-looking focus can contribute to a greater commitment to sustainability.
Babbitt also highlighted the need for discussion around safe and ethical labor, particularly in locations where necessary modern materials are accessed, environmental implications, and more. This is another area where business and social needs can align, as avoiding supply-chain disruptions while increasing a company's commitment to ethical operations can merge to form a heightened commitment to sustainability.
To keep up with news, insights and trends surround the Software & Technology industry, stay tuned MarketScale's Software & Technology publication here.
Latest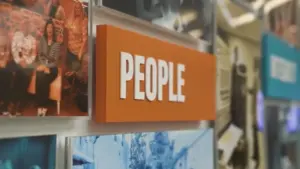 November 29, 2023
At IC System, the language of empathy speaks louder than the transactions of debt collection. In a compelling video feature, IC System's dedicated team casts a spotlight on their unique approach—combining heartfelt empathy with innovative solutions to navigate the often challenging landscape of financial obligations. IC System champions a path of compassion, delving deep […]
Read More