Satellites & The Cloud
Data has moved from the building filling mainframes of the 60's technology to satellite gathering machine learning and AI processing at the speed of light. Megabytes have turned into Petabytes, leaving businesses to absorb the paradigm shift of data collection.
In this episode of Not Your Father's Data Center, host Raymond Hawkins and Doug Mohney, Editor-in-Chief of Space IT Bridge, look at the explosive growth of using satellites for data monitoring and collection. The intersection of space and IT technology offers an inexpensive and exponential increase in satellite data gathering capabilities. Ray and Doug explore the growth and use of satellites and assist everything from remote broadband communications to countries' infrastructure security.
Businesses are collecting more data than ever before. And instead of mainframes, they're using the cloud and, in a growing number of cases, constellations of satellites for communication and tracking of transportation. As a result, there has been a shift from mainframes towards the rapidly expanding availability of satellite technology.
The development of reusable rockets has assisted this shift to satellites. As a result, satellites traveling 400 miles above the earth provide capabilities and technology to deliver broadband to the entire world.
"Satellite is going to help connectivity. With current satellite technology, there can be near fiber broadband technology anywhere in the world," Mohney explained. "This is promising because it allows [cloud services, technology, and communication] to developing countries."
Latest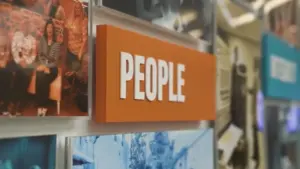 November 29, 2023
At IC System, the language of empathy speaks louder than the transactions of debt collection. In a compelling video feature, IC System's dedicated team casts a spotlight on their unique approach—combining heartfelt empathy with innovative solutions to navigate the often challenging landscape of financial obligations. IC System champions a path of compassion, delving deep […]
Read More