AI Isn't Phasing Out Software Development Roles. But It Is Changing Development Workflows.
We're living in an era where AI is progressively transforming the nature of work across a multitude of industries. This is particularly true for STEM fields, with software development and computer science roles seeing some of the most significant impacts. The adoption of AI is not only altering day-to-day operations but also reshaping the broader management of computer engineering workflows. For example, a recent GitHub and Wakefield Research survey conducted with 500 U.S.-based developers at enterprise companies revealed that potentially as many as 92% of U.S.-based developers already use AI coding tools, either in or out of work. The majority see coding tools as a benefit to software development, improving code quality and speeding up completion time.
Does that ring true across the day to day experiences of most software developers? What does this growing integration of AI in the software development stage really mean for the larger industry? How is it influencing the way software engineers and developers work and learn? And what are the implications of these changes?
Voice of B2B Daniel Litwin sits down for a one-off interview with John Graham, founder and management advisor at Guildmaster Consulting, to dive into these dynamics and how they're shaping a software professional's working world. Litwin and Graham explore the impacts of AI on software development, the shifts in computer engineering workflows, and the changes in the wider STEM ecosystem.
Key points discussed in this interview include:
The increasing use of AI and language models such as ChatGPT in software development is enhancing productivity by generating code, but it also presents a double-edged sword.
As AI models like ChatGPT become more prevalent, there may be a shift in the role of developers, making them more like "prompt engineers". They'll need to learn how to best phrase their prompts and requests to these AI systems to achieve desired results, implying the importance of understanding the underlying mechanisms of AI models.
There are mixed opinions on how AI will impact job availability in the field of software development. Some believe AI will increase job availability by making developers more productive, while others worry that it might replace certain roles.
AI tools in software development and engineering could alter management dynamics. This could range from setting expectations, managing developers, to shaping relationships between clients and developers.
John Graham, founder and management advisor at Guildmaster Consulting, is a seasoned engineering professional and management strategy consultant who brings a wealth of industry insights to the table. His professional journey includes roles as a software engineer at Lockheed Martin and director of engineering at Simpli.fi.
Latest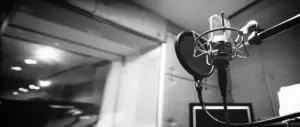 September 25, 2023
AI-generated technology in synthetic voice raises new hope and concerns about its use. Researchers from the University of California San Francisco (UCSF) and UC Berkeley have developed a revolutionary brain-computer interface (BCI) that enables a paralyzed woman to communicate via a digital avatar, translating brain signals into speech and facial expressions. Meanwhile, Google is […]
Read More