The Right Case Packing Solution – From Off-the-Shelf to Custom, the Right Answer Is Configurable
When it comes to case packing, is there such a thing as an off-the-shelf solution? That was the focus of the conversation on this installment of Packed with Pearson.
Stuart Cooper, Chief Revenue Officer for Pearson Packaging Systems, and Michael Senske, Chairman and CEO of Pearson Packaging Systems, shared their insights on why a true off-the-shelf solution may be too limiting and why custom solutions aren't as "custom" as the word may imply.
"I think every customer's product is slightly different," Senske said. "And, as a result, there's always a certain amount of engineering or tailoring that goes into being able to handle a customer's product and safely package it into a case or tray. That being said, there's a tremendous amount of homogeneity between all of our solutions."
The approach to case packing may be off-the-shelf, but the slight adjustments Pearson makes to a machine will result in a better result.
Cooper pointed out that these adjustments don't make a system custom.
"They're using principles that are tried and tested many, many times," Cooper said. "You're using different technologies. As technologies have advanced, we've come into using robots and into utilizing higher speed processes and so on, but we haven't come away from the basic principles of physics."
"There is a perception that case pack is purely custom," Senske said. "But when you look at the OEMs who have a robust case packing history in a line of products, there's a lot of similarity in how we solve certain problems. We're looking at the specific properties of the product we're being asked to handle and pack into a carton, into a case or into a tray. We're relying on those years of experience to choose and apply the appropriate technology that is tried-and-true."
Follow us on social media for the latest updates in B2B!
Twitter – @MarketScale
Facebook – facebook.com/marketscale
LinkedIn – linkedin.com/company/marketscale
Latest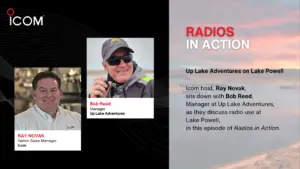 November 29, 2023
Delving into the serene beauty of Lake Powell, the Icom Podcast "Radios in Action" pairs the thrill of personal watercraft adventures with the crucial use of marine radios. Host Ray Novak and Bob Reed, the Manager of Up Lake Adventures, discuss the enthralling experiences offered by Up Lake Adventures in Utah's majestic landscapes. In […]
Read More