Unlocking Potential: Innovations in LED-UV Curing for Industrial Applications.
AMS Spectral UV, a Baldwin Technology Company, manufactures high-power and versatile LED-UV, UV, and IR systems. Many industries use these systems to cure or dry inks, coatings, finishes, treatments, adhesives, and polymers. AMS Spectral UV's, Michael Derrick, Director of Operations, and Hans Ulland, Executive Vice President, AMS Spectral UV, provided their insights on the latest innovations and trends in LED-UV curing.
As one of the pioneers in utilizing LED technology in UV, Ulland said the past several years have been interesting. "The demands were great right away, and unfortunately, the commercially available product was simply not available at the time." Working with all of their various suppliers, AMS focused their capabilities on becoming a world-class integrator of LED chips to the industrial businesses out in the marketplace.
From Derrick's perspective, LED-UV systems have an advantage over traditional mercury-based UV systems, allowing these new systems to take off over the past few years. "The LEDs have a much more focused energy spectrum," Derrick said. "A conventional UV lamp is kind of like a blunt-force hammer. You're going to get the wavelength you need, but you're also going to get a ton of other wavelengths, infrared, and all those other wavelengths just waste energy. With the LED, you're just getting that one specific peak energy beam at the exact wavelength you need."
One of the other advantages to LED is fewer bulbs are required, which keeps costs down. Also, LED-UV is solid-state with no moving parts, which makes maintenance easy. And LED does not require a lamp replacement every 1,000 hours like conventional UV lamps. And unlike conventional UV lamps, LED does not require a warm-up or cool-down period. They are on/off, ready to go when required.
Latest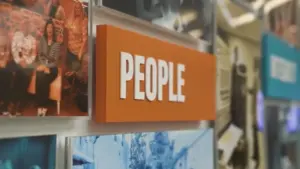 November 29, 2023
At IC System, the language of empathy speaks louder than the transactions of debt collection. In a compelling video feature, IC System's dedicated team casts a spotlight on their unique approach—combining heartfelt empathy with innovative solutions to navigate the often challenging landscape of financial obligations. IC System champions a path of compassion, delving deep […]
Read More