Can Stadiums Automate Social Distancing?
Welcome to Salary Capped, presented by MarketScale, where we explore the intersection of business and sports. Each week, Tyler Kern will chat with the leaders, marketers and inventors powering sports into the future.
The live event world is largely up in the air. Sports are looking to resume this month without fans, and conventions that were rescheduled to the fall and winter are looking at a potential second postponement.
But one company is looking at helping get fans back in stadiums and visitors back in convention centers by enabling building managers to harness the power of AI and the same tech originally developed for autonomous cars.
Cognize is a global health science and technology company working with mid-to-large-sized businesses to ensure CDC compliance by helping venues monitor temperatures, manage foot traffic and get real-time alerts when social distancing protocols are compromised.
Cognize CEO, Lars Nordenlun, sat down with Kern to discuss how the company recently launched a fully integrated, AI-powered cognitive platform called "People, Health and Safety" to help companies ensure compliance with new CDC mandates as an extra liability safety net.
"Right now, companies and institutions are in uncharted waters and are in need of innovative technologies to help them comply with CDC guidelines and ensure the safety of employees and customers," said Nordenlund. "Today's organizations want to confidently say they are doing 'all that they can,' and we're proud to offer the most comprehensive solution of its kind to tap into the wonders of cognitive learning to help today's most forward-thinking organizations orchestrate a safe and seamless return to the new reality."


Latest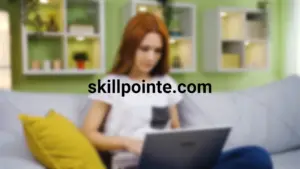 November 30, 2023
Adopting an entrepreneurial mindset is increasingly essential in today's diverse professional world. This approach, emphasizing resilience and innovation, is applicable in various careers, encouraging individuals to see opportunities in challenges and to think beyond conventional methods. SkillPointe recognizes the importance of aligning this entrepreneurial spirit with career aspirations. The organization assists individuals in transforming […]
Read More