Sony Shores Up the Anime Market
On this MarketScale TV interview, Daniel Litwin hosts Paul Jun, CEO of Filmocracy, a streaming and event service for independent films and virtual film festivals. Today they discuss Sony's purchase of anime streaming site Crunchyroll.
Crunchyroll was originally purchased from AT&T for $1.2 billion. Sony has an interest in shoring up the anime market, with a past of missed opportunities in the superhero genre. They have purchased Funimation, a popular anime streaming service and most recently adopted Crunchyroll to get a better hold on the anime genre.
"Sony sees the landscape and wants to carve out some segment for themselves that they can dominate," Jun said.
75% of media revenue comes from outside the United States, but according to Jun, "people still look to the US to see what's happening". It is important for anime show creators to track the success in US market and project its success worldwide.
This Sony and Crunchyroll merger has set up a platform for anime content creators and studios to make streaming deals. Having all anime content on one site allows for studios to get their anime to viewing audiences, but in the end may make it more expensive/difficult to form licensing deals. Instead of having multiple streaming options, content creators are funneled directly to Sony and it may be more costly to make a deal.
Other streaming platforms with now less anime, like Netflix or Hulu, will have to compete with Sony's streamers. The top anime shows will go directly to Crunchyroll. Current anime shows on these other streaming platforms will not likely relinquish their anime titles because it is important to keep diverse genres.
Overall, Sony's new acquisition of Crunchyroll will make them the top platform for anime shows.
To learn more about Filmocracy, visit filmocracy.com.
Latest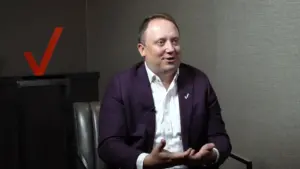 December 1, 2023
For a special episode of The Verizon Partner Network the focus was on the considerable role of partnerships in the Verizon Partner Program and the leaders shared their perspectives on the initiative. Their conversation brought about a lot of thought-providing context on the evolving telecommunications landscape. In today's era, collaboration and integration are key to […]
Read More