Enhancing Safety with Hoplo Backup Radar Installation
Installing advanced radar technology in commercial vehicles has become essential in ensuring the safety of drivers and cargo. Their latest innovation, the Hoplo backup radar, promises to redefine safety standards.
With a meticulous installation process, Spartan Radar's Product Manager, Justin Fulmer ensures that the Hoplo backup radar provides maximum efficiency. Mounting the radar at an optimal location is the first crucial step, followed by connecting it to a reliable power source. By utilizing existing factory wiring and securing the cables appropriately, Spartan Radar ensures a seamless integration into the vehicle's chassis.
To maintain the integrity of the firewall and prevent any potential damage, the installation process includes sealing cracks with silicone. Inside the cab, the in-cab display is strategically positioned for optimal visibility, allowing drivers to access crucial information without compromising their line of sight. Spartan Radar offers robust mounting options tailored to different applications, ensuring durability even in high-vibration environments.
The final steps involve precisely connecting the sensor and conducting comprehensive tests to verify its functionality. By honking the horn and using markers, the detection zones are carefully established, guiding both drivers and installers on the system's coverage. This detailed process not only ensures the system's effectiveness but also familiarizes drivers with its functionality, promoting safer practices on the road.
For any inquiries or assistance during the installation process, Spartan Radar provides exceptional customer support through their website at spartanhoplo.com or by phone. Remember, the driver's safety, coupled with Spartan Radar's cutting-edge technology, is the ultimate combination for a secure and efficient journey.
Latest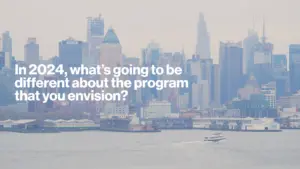 December 1, 2023
In the dynamic telecommunications landscape, Verizon's Partner Network continues to evolve, adapting to new trends and opportunities. For another segment featuring Mark Tina, VP of Indirect Channel Distribution and Channel Chief at Verizon Business Group, he explores exactly what types of significant changes and advancements the Verizon Partner Network will see in 2024. In this […]
Read More