Hydrogen-powered flights are gaining traction. But are they really the future of aviation?
Earlier in March, Universal Hydrogen successfully completed a 15-minute voyage of a hydrogen-powered flight. The Dash 8-300 aircraft, which typically carries about 50 passengers, had to be redesigned in order to hold the engine — and over 65 pounds worth of liquid hydrogen. Now that hydrogen-powered flights are gaining traction, could they be the future of aviation?
Climate activists should not rejoice just yet. While hydrogen-powered planes show a lot of promise in eliminating the aviation industry's greenhouse gas emissions, they do come with their limitations. The hydrogen-powered Dash 8-300 aircraft, for instance, partially relied on jet fuel during the flight. Plus, liquid hydrogen has thrice the energy density of jet fuel, and therefore, needs much larger storage tanks. This means hydrogen-powered flights will not be able to fly as many passengers — or we will just need bigger planes. Furthermore, airports will need to be fitted with special infrastructure that supports the storage of hydrogen.
Human rights and national security lawyer Irina Tsukerman, who serves as the President of Scarab Rising, Inc, which implements individualized media strategies, and conducts market research and analysis, highlights the limitations of hydrogen-powered airplanes.
Irina's thoughts:
"The likelihood of widespread zero emissions air travel in the next two years is extremely low. The first flight that recently took place that was hydrogen-fueled lasted only 15 minutes. The reason for why it's not likely to happen is that hydrogen has the unique property of taking up a lot of space. The various testings of flights, particularly in the United Kingdom, have shown that capacity is a serious impediment in long-haul travel and making travel more affordable and widespread internationally. For the next few years, these flights are very likely to be of short duration. There is a possibility that, in 10 years, travel will become fully zero emissions, but only if a new model of plane is developed that can accommodate hydrogen properties that are currently taking up a lot of space. There are several airplane designs that are being considered for that purpose, but so far, in terms of innovation, in terms of making hydrogen compatible with a long-term flight of the current model, that is impossible. Something is going to have to give. Some of the designs have to limit the baggage area or the designs have had to compromise on other airplane qualities. So far, there hasn't been a single design that can comfortably accommodate a long-term flight fully powered by hydrogen, that would also not be a significant detriment to the airplane's capacity, in some significant way that would make it extremely inconvenient for commercial flights. So we have a long way to go before that becomes a reality, but expect more experimentation, short term flights and local flights. These are certainly going to become much more common in the next few years."
Latest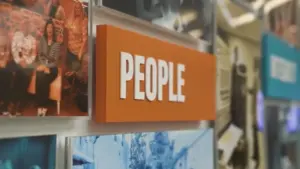 November 29, 2023
At IC System, the language of empathy speaks louder than the transactions of debt collection. In a compelling video feature, IC System's dedicated team casts a spotlight on their unique approach—combining heartfelt empathy with innovative solutions to navigate the often challenging landscape of financial obligations. IC System champions a path of compassion, delving deep […]
Read More