Uber Puts Autonomous Vehicle Program in Reverse, Selling to Aurora
This week, Aurora, one of the nation's leading self-driving startups, announced that they will become the new owner of Uber's self-driving division—Uber Advanced Technology Group (ATG)—which focused on driverless taxis. In addition, Uber plans to further fuel the deal by pumping $400 million into Aurora while retaining a minority stake in the company and placing their own CEO, Dara Khosrowshahi, on Aurora's board.
MarketScale Radio hosts Daniel Litwin and Tyler Kern break down the reasons for this and other business venture sell offs made by Uber this year, including continuing unprofitability, the 2018 lawsuit resulting from a pedestrian being struck and killed by an Uber ATG vehicle, another lawsuit alleging that the company had pilfered LiDar technology from Waymo—all of which left Uber's self-driving division at a standstill over the last few years. Further, with OEMs like Volkswagen, Ford, etc., all choosing to invest in other self-driving technologies, Kern and Litwin also dive into how this Uber acquisition and a $400 million transfusion will augment Aurora's pivot from licensing its self-driving technology specifically to automakers to self-driving long haul trucking instead. The guys also discuss how Prop 22 has affected the gig worker and Uber's decision to let go of their self-driving division.
After making it a staple of its long term business growth for years, Uber rids itself of its Advanced Technology Group.
Self-driving vehicle startup Aurora will absorb the autonomous vehicle unit for applications in trucking.
With the recent success of Prop 22 in California, could Ubers plan for reduced labor costs come from investments in legislation vs. AVs?
Latest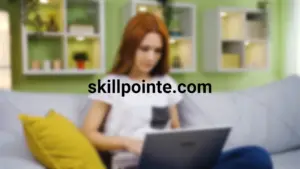 November 30, 2023
Adopting an entrepreneurial mindset is increasingly essential in today's diverse professional world. This approach, emphasizing resilience and innovation, is applicable in various careers, encouraging individuals to see opportunities in challenges and to think beyond conventional methods. SkillPointe recognizes the importance of aligning this entrepreneurial spirit with career aspirations. The organization assists individuals in transforming […]
Read More