How to Shoot Gorgeous Interviews in Hideous Locations
You're prepared to conduct a great interview, but does it look good?
If you are a small skeleton crew or a one-man-or-woman-band wearing many hats, it can be easy to plunk your subject in a chair somewhere and start rolling. We've all been there. You're in a time-constrained situation. You don't want to test the patience of your subject. And unfortunately, the aesthetics of your location just plain suck. You shudder, roll camera, and wonder if you can cut away from the interview and hope for the best.
Don't hope for the best, create it!
Read more at No Film School
Latest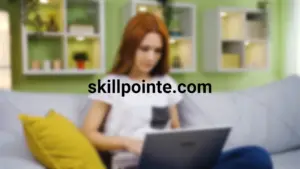 November 30, 2023
Adopting an entrepreneurial mindset is increasingly essential in today's diverse professional world. This approach, emphasizing resilience and innovation, is applicable in various careers, encouraging individuals to see opportunities in challenges and to think beyond conventional methods. SkillPointe recognizes the importance of aligning this entrepreneurial spirit with career aspirations. The organization assists individuals in transforming […]
Read More