Learn How Steven Spielberg Executes Crowd Control
Steven Spielberg is the master of audience manipulation. But how does Spielberg film crowds to change the way we think and feel about scenes in his films?
Crowds scenes in movies can be some of the most difficult to direct. You want to show masses of people, but how can you tailor the emotions and story to a thousand people or more? Enter Steven Spielberg, the master of audience manipulation and empathy on screen.
It's hard to imagine that we've had almost fifty years of Steven Spielberg movies, and in those fifty years, he's given us all the secrets to controlling crowds along with the audience's emotions.
Read more at No Film School
Latest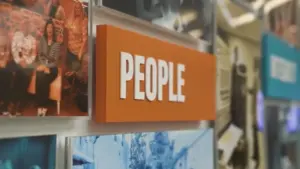 November 29, 2023
At IC System, the language of empathy speaks louder than the transactions of debt collection. In a compelling video feature, IC System's dedicated team casts a spotlight on their unique approach—combining heartfelt empathy with innovative solutions to navigate the often challenging landscape of financial obligations. IC System champions a path of compassion, delving deep […]
Read More