Take Your Handheld Camerawork to the Next Level: 10 Tips from DP Chris Weaver
Last month we shared some of Stillmotion's tips for shooting handheld with DSLR cameras. While a good portion of the "DSLR Generation" of filmmakers are still shooting with DSLR's, many are now shooting with various full-sized digital cinema cameras such as the EPIC and Alexa. Most of the basics of shooting handheld are applicable to whatever camera system you happen to be using, but going handheld with larger cameras and rigs can be an entirely different animal.
Chris Weaver's blog Through The Lens has an excellent post with 10 more tips for shooting handheld that should help you continue to refine your handheld skills no matter which camera you use.
Read more at No Film School
Latest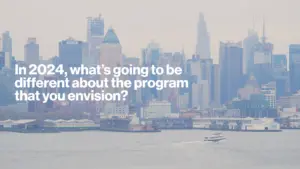 December 1, 2023
In the dynamic telecommunications landscape, Verizon's Partner Network continues to evolve, adapting to new trends and opportunities. For another segment featuring Mark Tina, VP of Indirect Channel Distribution and Channel Chief at Verizon Business Group, he explores exactly what types of significant changes and advancements the Verizon Partner Network will see in 2024. In this […]
Read More