What Horror Movies Do Your Favorite Directors Love?
Horror is a genre for everyone.
It's that time of year when we sit back, relax, and scare ourselves stupid watching the most terrifying, bloody, and traumatizing scary movies we can find. Horror flicks are the roller coasters of cinema. They turn you upside down and shake you back and forth, but it's all in good fun.
Even the bad ones still pack a punch. It's no surprise that everyone loves a good scare… even Hollywood's A-list directors.
Recently, Indiewire dug into their files and pulled out some quotes from directors explaining their favorite horror films.
Read more at No Film School 
Latest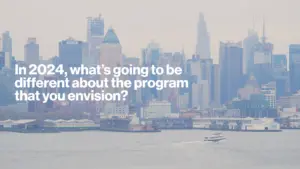 December 1, 2023
In the dynamic telecommunications landscape, Verizon's Partner Network continues to evolve, adapting to new trends and opportunities. For another segment featuring Mark Tina, VP of Indirect Channel Distribution and Channel Chief at Verizon Business Group, he explores exactly what types of significant changes and advancements the Verizon Partner Network will see in 2024. In this […]
Read More