America's Housing Market Is Booming. How Are Contractors Benefiting?
The majority of housing markets in the U.S. are hot, netting sellers some high returns, as detailed in data collected by Zillow. The data shows homeowners have seen up to a 54 percent appreciation in the hottest markets in California.[1]
Demand > Supply
While appreciation has been increasing, there's also the fact that demand is much stronger than supply. This creates a gap. If those who own a home want to buy a new one, they will likely find few available. And first-time home buyers are also dealing with this shortage. There is a significant lack of starter homes. In fact, the National Association of Realtors data shows that total listings are down by 8.1 percent.[2]
The market showing no signs of cooling off, even with the rate hike that took effect earlier this year. Even if homeowners want move, it's not possible right now for many. So, they choose to stay, but trends spotlight that those staying are upgrading to keep up with the market.
A Look Inside Two Markets
In Charlotte, N.C., you'll find one of the tightest markets in the country. This growing city is home to many major banks and sees about 60 new people relocate to this city every day. [3] So, the outlook to sell here is great, while buyers have little to choose from with competition for almost every listing.
This type of market is literally causing a housing crisis. Sellers are seeing great returns, with the average home price up 11 percent from May 2017 to May 2018. But what does it mean for those who stay in their homes?
They see houses in their neighborhoods being purchased and renovated. The outside of the home is the most likely place for upgrades, as curb appeal is the first impression. Kent Freichs, owner of Charlotte-based roofing, siding and window company Belk Builders, has seen an uptick in projects. Kent said, "Overall, those people who are either choosing to stay or want to put their house on the market have confidence to spend money on their home. "
This confidence to spend money has become a bit about "keeping up with the Joneses," per Kent. He said, "Homeowners want to make sure their house looks just as good as their neighbors. A strong market gives them no hesitation on investing in their property."
Another market on the other side of the country to take a look at is Tacoma, Wash. Zillow reports that the average home price has increased 14 percent over the last year.[4] The growing demand is somewhat contributed to buyers coming down from Seattle. This shift, according to Redfin data, now places Tacoma as the fourth most competitive market in the country with Seattle fifth. [5]
This market is also seeing lots of upgrades, including new windows and doors. Eric Snider, owner of Marine View Windows & Doors in Tacoma, said, "We have seen a mix of homeowners looking to upgrade. Because of the strong market, young buyers can get into a house, but it's going to need work. This demand has increased our business."
Eric also shared, "Windows and doors can offer some of the highest returns on investment as far as exterior upgrades. We are working with homeowners who are looking to sell in the next 12 to 24 months. They are pulling equity out of the home to update windows and doors, knowing they'll get a huge return in the end."
With most markets in the country having the same demand and supply challenges, the way it impacts contractors, builders and other service industries will continue to evolve. The bottom line seems to be a good market is good for business.
[1] https://www.zillow.com/research/six-figure-west-coast-gains-20339/
[2] https://www.nar.realtor/newsroom/existing-home-sales-rebound-30-percent-in-february
[3] https://www.charlotteobserver.com/news/business/biz-columns-blogs/development/article209156384.html
[4] https://www.zillow.com/tacoma-wa/home-values/
[5] https://www.prnewswire.com/news-releases/redfin-report-may-real-estate-market-the-fastest-on-record-prices-up-6-3-300666223.html
Latest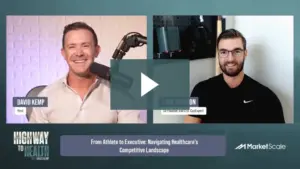 September 28, 2023
Navigating healthcare's competitive landscape requires innovative solutions addressing care quality and affordability. CapExpert is a game-changer in outpatient healthcare. It enhances asset management, ensuring the best care for patients. Luke Johnson, Co-Founder and CEO of CapExpert, spoke with Highway to Health's David Kemp on how CapExpert enhances asset management, bridging visibility gaps and streamlining […]
Read More