Bridging Communication Gaps to Build a Stronger Business
Greg Crumpton lives by a simple mantra: Relationships drive business. Each week on Straight Outta Crumpton, Crumpton dives into the lost art of networking and speaks with the biggest influencers in business services to learn how they build, nurture and value their professional relationships.
On this episode of "Straight Outta Crumpton" Greg Crumpton hosts Rich Malachy, the CEO of Malachy Parts and Service. Malachy Parts and Service is a family business that was started by Rich's dad and carried on by the Malachy family. The company focuses on commercial food and cooking services. In 2017, Rich and his sister have expanded the business and started the "Malachy Cares Program". With COVID affecting every community and individual, it has never been more important to provide support. This time has given the Malachy family a unique perspective with the slowdown of business.
"You have to work on your business, not in your business." COVID has slowed the world down and given the Malachy family to focus on their company and new technology to make it thrive.
In New Jersey, the restaurants are only at 25% capacity causing 35% of restaurants to likely close due to COVID. The Malachy family has supported their community by focusing on national change. Instead of adding on to new services, they stopped overtime rates in order to better support restaurants during this troubling time. "Continuing to stay in touch and letting people know that you are there" is essential to stay connected when people have never been more distanced. Through social media, the Malachy Parts and Services have been able to reach out and support their community.
Keeping in touch during the pandemic is crucial. Talking to people instead of texting or email has much more mean and direct impact. Letting people know you are available to help and, "having true transparency is what will make us a better company."
Rich has continued to support the industry by hosting Fedchats with a group called "Food Equipment Digital Disruptors". It is a community of people in the industry coming together to support one another over social media. Networking creates impactful solutions within the industry.
The Malachy family has been working to fine tune their technology. They have updated their tablets and are barcoding the inventory in warehouses and vans. XIO technology, video and audio recording technology, has also been implemented. Technicians will "have a field of vision" which will save time and allow them to help one another. This will also open transparency within Malachy Parts and Service, which is crucial to genuine company growth.

Latest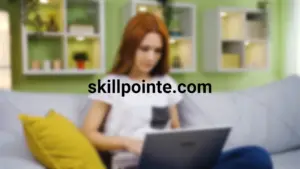 November 30, 2023
Adopting an entrepreneurial mindset is increasingly essential in today's diverse professional world. This approach, emphasizing resilience and innovation, is applicable in various careers, encouraging individuals to see opportunities in challenges and to think beyond conventional methods. SkillPointe recognizes the importance of aligning this entrepreneurial spirit with career aspirations. The organization assists individuals in transforming […]
Read More