Virginia Repeats as America's Best State for Business
Since 2007, CNBC has compiled a study with a simple aim – to declare one American city as the country's best for business.
This year, after a year with no study due to the pandemic, Virginia backed up a first-place nod in 2019 with another. Virginia has now taken home the title five times since that 2007 debut of the study, more than any other state, and it's the first to earn back-to-back top spots.
Particularly in a world where labor shortages and educational challenges are halting progress, the state has shown a tremendous ability to acquire, grow and retain top talent. The state also features a bustling port, high-level education and a robust population of STEM professionals.
Though racial inequity and a lack of diversity have plagued the state, including a scandal involving Governor Ralph Northam, the governor appears to be working to ease that strain and bring more inclusion to Old Dominion.
The study ranks cities based on 10 categories, including the cost of doing business, infrastructure, life, health and inclusion, workforce, economy, business friendliness, access to capital, tech and innovation, education, and cost of living.
Northam cited many reasons for his state's excellence in this year's study, but chief among them might be its port.
"We've put a lot of investment, a lot of thought into our port," he said. "It's a tremendous asset for our economy. We invested close to $1.5 billion. We're going to have the deepest and widest channels to allow these large ships coming from the Panama Canal, so it's a great day for Virginia."ja
Latest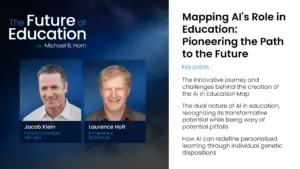 October 2, 2023
Mapping AI's role in education should be a critical step in bringing together innovative technology-based solutions with the expertise of human educators. With rapid advancements in artificial intelligence and an increased reliance on technology-driven educational solutions, the education landscape is on the brink of a significant transformation. AI promises highly personalized learning experiences, efficient administrative […]
Read More