C6 Biliteracy Instructional Framework Disrupts Educator Lesson Plans

America places a high-dollar value in K-12 education, with over $800 billion spent yearly to teach the kids. Yet, when the U.S. was last tested in 2018 (before the pandemic), it ranked 11th out of 70 countries in science, and the top five math-scoring countries were all in Asia. A Business Insider report ranked the U.S. 24th in science and 38th in math. It's time to play catchup; perhaps a little disruption is in order.
Disruption, in this case, means removing barriers that prevent true learning. EdTech is doing its part to sure up learning gaps with a technology-driven approach to disruption, but what about the language barriers aiding and abetting the hindrance of educational breakthroughs?
Embracing linguistics, or as one innovator calls it, linguistic liberation, is a solution that could provide enormous benefits to changing the K-12 education paradigm.
On the second episode of the 2-part episode series, DisruptED's Ron J. Stefanski and Dr. Caesar continue conversing with disruptor and high GSD-indexer Dr. José Medina, the Chief Educational Advocate at Dr. José Medina: Educational Solutions. In this second episode, Medina, a self-proclaimed "good-trouble maker," discusses leading the charge for disruption and linguistic liberation.
"One of the great pieces of information I have to share is that our team is serving all over the country, sharing these ideas, even with departments of education at the state level," Medina said. "They are listening to and embracing this latest research in terms of being linguistically inclusive. And universities all over the United States and internationally are embracing the C6 biliteracy instructional framework way to think."
Stefanski, Mickens, and Medina cover the following topics…
● Seeing language as a global skill for children of all races and cultures in the U.S.
● Strategies for integrating, appreciating, celebrating, and embracing biliteracy
● The C6 biliteracy instructional framework
"What I love about the C6 biliteracy instructional framework is it gives a step-by-step process to lesson plan, and what are the components to be a part of that lesson plan as I serve all students, but specifically those that come from culturally and linguistically diverse student communities," Medina said. "Because if we can name it, we can scale it."
About José
Dr. Medina began his education journey as a teacher throughout Texas before becoming a Dual Language Principal for Pflugerville ISD. His experience also expanded into the private sector, where he worked as the Director of Dual Language and Bilingual Education for the Center for Applied Linguistics before building his consulting business in bilingual education. He earned his BA in Theater from the University of Texas at El Paso, his master's from New York University, and his Ed.D in Educational Leadership and Administration from Lamar University.
Don't miss the first enlightening conversation on this topic, where Medina discussed his educational journey, and what led him to bring linguistic liberation to America's K-12 classrooms.
Latest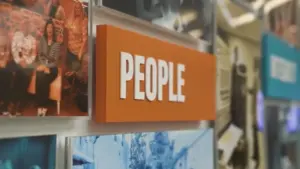 November 29, 2023
At IC System, the language of empathy speaks louder than the transactions of debt collection. In a compelling video feature, IC System's dedicated team casts a spotlight on their unique approach—combining heartfelt empathy with innovative solutions to navigate the often challenging landscape of financial obligations. IC System champions a path of compassion, delving deep […]
Read More