Chevron CEO Mike Worth on ESG Investing and Oil's Climate Solution Role
Chevron CEO Mike Wirth said that investors are focused on ESG matters in a new way and that the oil industry is part of the solution to combat climate change. Watch below to hear more of Worth's thoughts on this topic and more below.
"We've got work to do…"
Wirth: There were times not too many years ago where it came up frequently in discussions with investors today. It comes up in every discussion and oftentimes, it's the first thing that comes up in a conversation. So I'm not surprised that it's high on their minds. I meet with investors all year long. And this has been a regular topic that we've been hearing about. And and you're right, investors do want to see higher returns. Our industry is one that has not been in favor with investors because our returns haven't been as strong as they historically were. And so we've got work to do. It's why I really talk to our people about just four words, higher returns, lower carbon. We need to do both of those. When I talk to investors about that, they say, that's exactly right. You're hearing what we're saying. That's what we expect. And that's what we're committed to.
Host: Of course, today was rather extraordinary because Exxon Mobil was taken on by a tiny activist investor and has lost two board seats, if not three, to them, it would seem that shell is also being ordered to their own emissions via court as well over in the Netherlands. Do you worry that this will go to the courts as well, not just your annual general meetings?
Wirth: Well, I've been in a board meeting after our annual meeting, so I haven't seen all the developments that have occurred today, but this is a very active environment that we find ourselves in. There are lawsuits have been filed on various aspects of climate around the world. And we're going to believe that's a fruitful way to engage in dialogue on this issue. We think that they generally distract companies from the real important work, which is working on technologies, working on progress and taking actions. And ultimately, you know, the lawsuits haven't really proven to have much merit. And I don't know how the suit in the Netherlands today will play out, but we look for a constructive engagement. We look for to be challenged and we're taking action. And we intend to take more action to be challenged by activist investors in particular.
Host: How much do you think there are a real threat to the business model in general, too, to a joined up business model that you provide in terms of oil and gas?
Wirth: Well, I think activist investors, other investors, they want to be heard. They have a point of view. And and, look, we engage, as I said earlier, with our investors all year long. And so we're listening. We're engaging. We're as transparent as we can be. We just issued a very lengthy report on climate change. And our company's resilience in a variety of scenarios. We did the analysis under very aggressive carbon reduction scenarios to look at how our company would fare under those. And so investors of all types are, you know, focused on this as we are. And so that's part of it's part of the environment today for companies that are providers of energy. And and I believe our industry is part of the solution. We have the technical capability, the project management capability, the engineering acumen and the financial capacity to be part of the solution.
*Bloomberg contributed to this content
—
Follow us on social media for the latest updates in B2B!
Twitter – @MarketScale
Facebook – facebook.com/marketscale
LinkedIn – linkedin.com/company/marketscale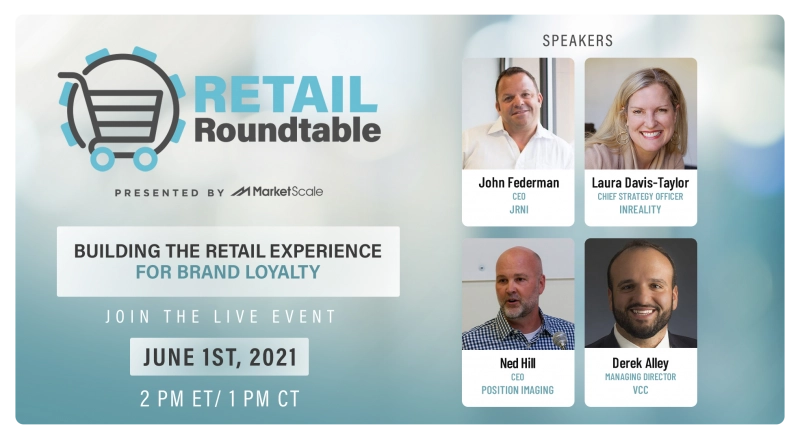 Latest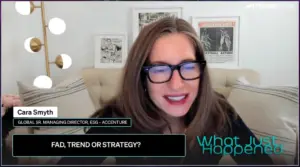 November 30, 2023
The world is in an era where sustainability and responsible retail business practices are increasingly crucial. For the latest episode of "What Just Happened," host Christine Russo further explored the hows and whys of this pressing issue by interviewing Cara Smyth, Global Senior Managing Director for ESG and Responsible Retail at Accenture, and Chair […]
Read More