Climate Change, Fact, Fiction or Fashion?

The past few years, there has been more focus on addressing climate change through key actions such as 100 percent zero-emission vehicle acquisition by 2035 and achieving net-zero emissions procurement by 2050.
Why the sudden focus on these green initiatives, and is climate change really happening? Will new regulations have a detrimental impact on an already inflated economy?
In the early 2000s, many feared the loss of usable fossil fuel supply in the near future. But the U.S. actually experienced some major oil findings in recent years. Apache announced a major oil discovery—"Alpine High"—in 2016, and the US Geological Survey announced the Wolfcamp shale oil basin the same year. These findings caused the progressive left to lose traction for their green initiatives. But in 2020, when Biden won, the wheels turned. There was a shift back to blaming the industrial revolution for a polluted planet while promoting zero carbon net emissions.
Is this necessary, or are these green changes killing the economy? Activists are looking to add regulations to industries such as agriculture to reduce emissions, which could decrease meat production and further damage the economy. Tim Snyder, host of Gasonomics, provides commentary on whether "climate change" is truly real, and how it is currently and will continue to impact the U.S. economy.
Article written by Cara Schildmeyer
Latest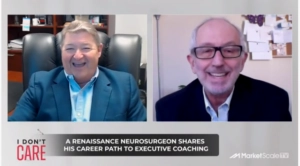 September 22, 2023
The healthcare industry grapples with an overload of information, patient safety concerns, and an increasingly digital landscape. This fact makes professionals who can bridge the gaps between various healthcare disciplines a precious commodity. In fact, according to the Healthcare Information and Management Systems Society (HIMSS), a lot of healthcare organizations and workers believe that […]
Read More