How Volta is Future-Proofing Through R&D
Research and development, or R&D, is important for the growth of any company. It helps companies investigate their best business strategies, and where they can improve to make better products, services, and of course, more profits. Many organizations have a designated R&D team and for technology companies such as Volta Energy, this department is essential to allowing them to remain current with evolving trends and being able to better help and understand their customers.
In what ways has Volta Energy's R&D team helped enhance their products and services to customers?
Volta Energy's VP of Products and R&D, Takis Zourntos, discussed as much on a recent podcast with host Gabrielle Bejarano. Zourntos elaborated on the ways he has led the company's R&D initiatives and how their cloud platform, Insite, has been a part of that growth.
Zourntos and Bejarano also talked about …
The types of research Volta has conducted and the span of their services
Ways in which new initiatives have been introduced and how the Volta Insite platform works
The impact that R&D initiatives has had on Volta's customers
"Some of the R&D work that I've done has actually ended up in helping customers get more out of their products with us. So, they get deeper insights into what the machines are doing in their facilities, and we've been able to more accurately detect certain kinds of problems as a result of the R&D work. Some of the R&D work that I've done though has also never seen the light of day and it's because it either didn't meet what we ultimately wanted for our customers — that standard, or it is being shelved for future development," said Zourntos.
Takis Zourntos is the VP of Products and R&D at Volta Energy. He's been with the company for more than a year. He is also a graduate of the University of Toronto.
Latest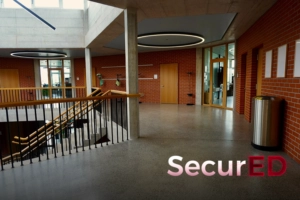 September 21, 2023
In a recent segment of SecurED, hosted by Mike Matranga, CEO of M6 Global Defense, and featuring Marshall Caplan, Senior Security Consultant at M6 Global Defense, the conversation delves extensively into the vital subject of school security. This engaging discussion centers on the reevaluation of priorities within the realm of school safety and security, […]
Read More