Shaping the Future of Optics and Photonics: ZYGO Unveils Bold Rebranding Signifying Commitment to Innovation and Customer Success
In the dynamic world of optics and photonics, change is not just inevitable—it's crucial for growth and evolution. This reality became increasingly clear for ZYGO, a company that has been an industry cornerstone for half a century. The need to refresh and bring their brand back to the forefront emerged as a significant challenge, especially given the recognition and position their logo held in the marketplace for many years. As they contemplated this critical shift, the question that loomed was how they could honor their past while effectively communicating their vision for the future.
The solution to this conundrum lay in an extensive rebranding process. An internal team, comprising marketing personnel, executives, and key employees from all international regions, was assembled to gather diverse global perspectives. The goal was not only to change their visual identity but also to refine the core values they wanted to carry forward. Through this process—filled with animated, often passionate discussions—four key words emerged: curious, collaborative, persistent, and confident.
These terms resonate with ZYGO's clientele, many of whom undertake ambitious endeavors such as space exploration and fusion energy, facing substantial problems that require innovative solutions. To these customers, ZYGO isn't just a provider of precision instruments—it's a source of confidence, a trustworthy partner that aids them in their pursuits.
In today's customer-centric era, customers not only seek easy access to information and high-quality products but also expect suppliers to empathize with their challenges and actively assist in resolving them. Recognizing this, ZYGO is committed to fostering a more collaborative and interactive relationship with its customers, one that goes beyond mere transactions to ensure customer success.
Looking ahead, ZYGO envisions a future marked by the same reliability and confidence that they have consistently demonstrated over the years. Their customers trust them, not just for the quality of their solutions, but for their commitment to solving tough problems and their unyielding determination to help customers deliver top-tier products.
The rebranding signifies more than just a cosmetic change—it encapsulates ZYGO's ongoing evolution as a company that is not just a part of the future, but one that actively shapes it. This process offered the perfect opportunity to reintroduce themselves to the world, embodying both their rich legacy and their ambitious plans for the future.
In essence, ZYGO's story of rebranding is a testament to their resilience, adaptability, and unwavering commitment to their customers. As they transition into this new phase, they continue to exemplify a company that is not only capable of change but also one that thrives on it, fueling their journey towards a future they are helping to create.
Latest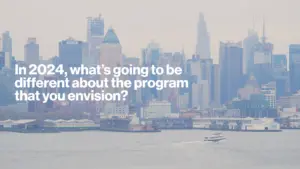 December 1, 2023
In the dynamic telecommunications landscape, Verizon's Partner Network continues to evolve, adapting to new trends and opportunities. For another segment featuring Mark Tina, VP of Indirect Channel Distribution and Channel Chief at Verizon Business Group, he explores exactly what types of significant changes and advancements the Verizon Partner Network will see in 2024. In this […]
Read More